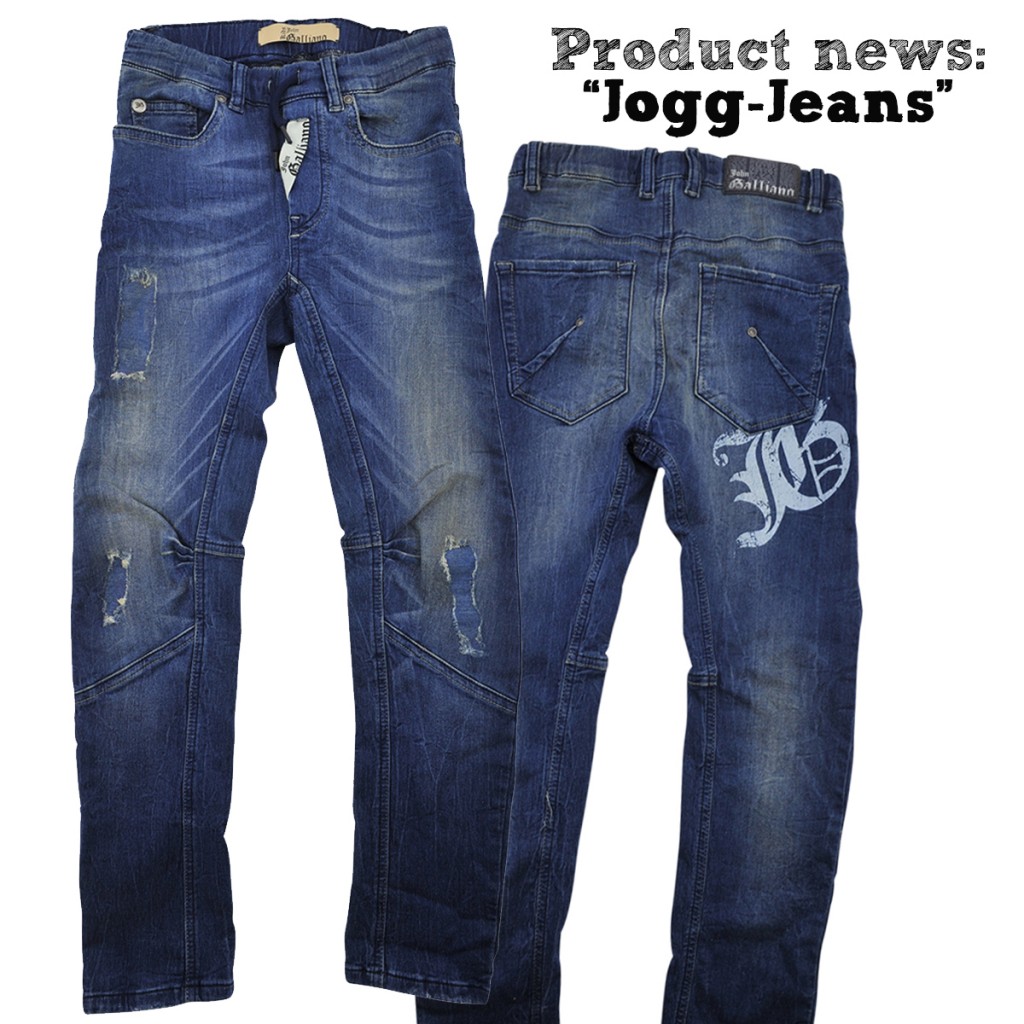 Ever since Karl Lagerfeld's famous statement "Who wears sweat pants has lost control of his life", small and big fashionsts do not dare going outside in sweatpants.
Actually, that's right, because the baggy look has really nothing to do outside on the street and should remain reserved for a cozy evening at home on the couch or for doing sports.
Even cooler that there is now a stylish new product that combines the cozy feeling of wearing sweatpants with the fashionable look of jeans:
We proudly present – the JOGG JEANS –
A casual cross between jogging pants and jeans. So it wears as cozy as the baggy sweatpants, but looks anything but unstylish .
The coolest pants, are of course by John Galliano for Kids
and, of course, you get them in our shop!
So hurry to get yours as long as it is still in stock, because these pants are going to be the favorite of your kids!