Throw-back Thursday: Outfit of the Day Burberry Baby Nova-Check Dress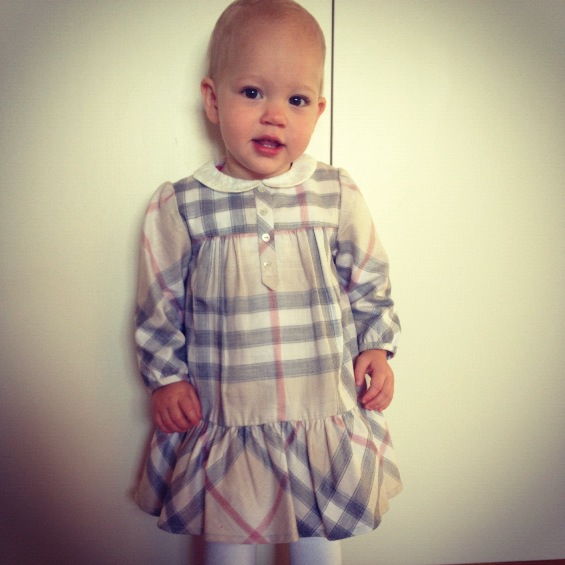 Suitable to today's Sunday where we're invited for lunch in a fancy restaurant, I chose a more elegant outfit of the day. I totally fell in love with this cute dress from the Burberry Baby Collection.Besides its typical and always classy Nova-Check patern this cute dress especially convinces with its charming details such as the soft white colar or the extended layer skirt.
Due to its long sleeves it's the perfect fall outfit for babies (and certainly you can easily push up the sleeves so the dress becomes a bit more light).
Combined with my golden Ballerinas from Tip Toe Joey I love this outfit!