Fashion Friday: kids-and-couture meets Mum'n'More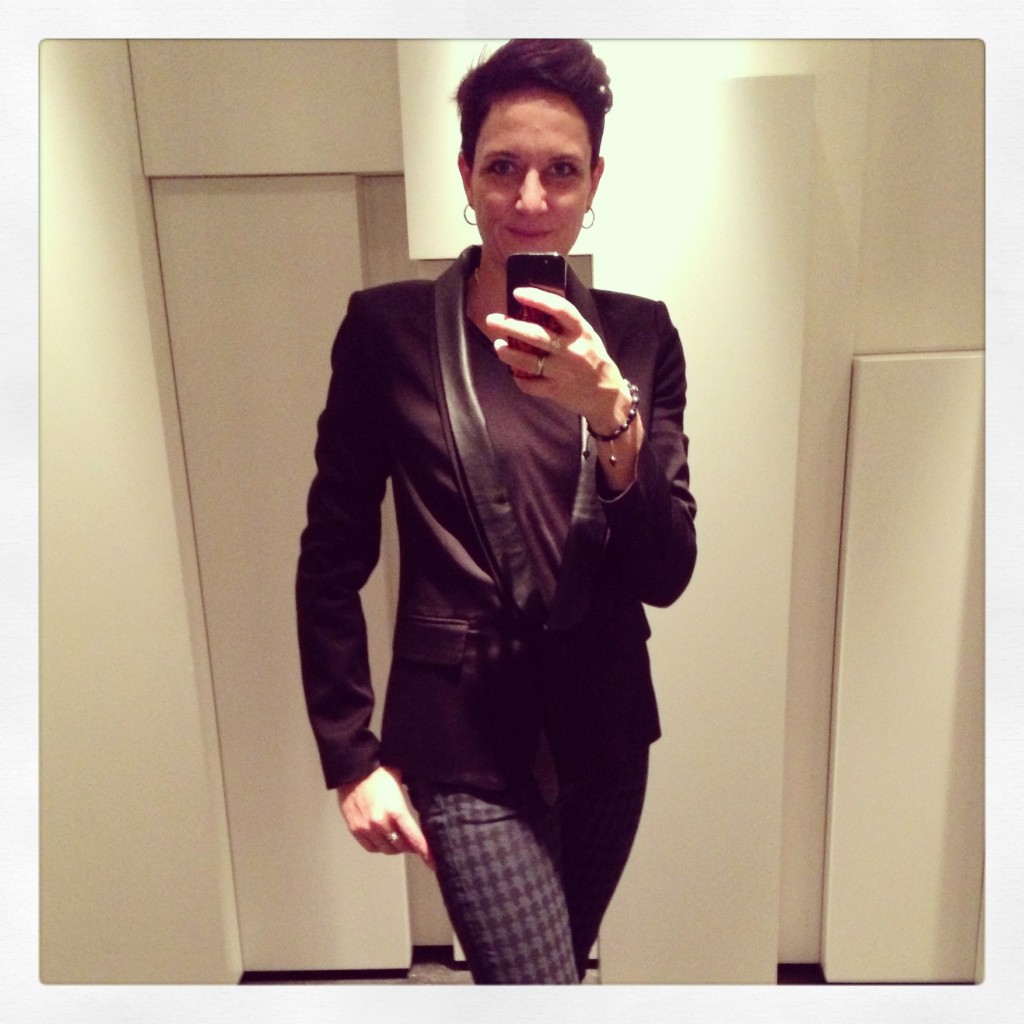 Oh, yes, unbelievable, it´nearly weekend – and so it´s time for "Fashion Friday". We are glad that today Gloria from the fantastic blog Mum'n'More is here to present us one of her favourite outfits. Come with her and meet King Karl. 
"There are many characters that polarize – one of them is Karl Lagerfeld and that´s why I love him! His style is just mine – fancy, with a lot of black, subtly sexy and just cool. Karl opened his first european store in Amsterdam, now you can get his collection also in Berlin and Munich or in the online shop net-a-porter.
I really like the fact, that you can always see his portrait on the clothes. I bought this pair of jeans during my last visit to Amsterdam – can you see that it´s Karl all over in black and blue on it?
I combine it with a simple black shirt by "mbyM", a Danish label, and a smoking-blazer by "tibi New York" and leather boots by "the last conspiracy" which is also from Denmark.
It´s the perfect outfit to go out and party!"