Fashion Friday: A leather jacket for adventurers by Gucci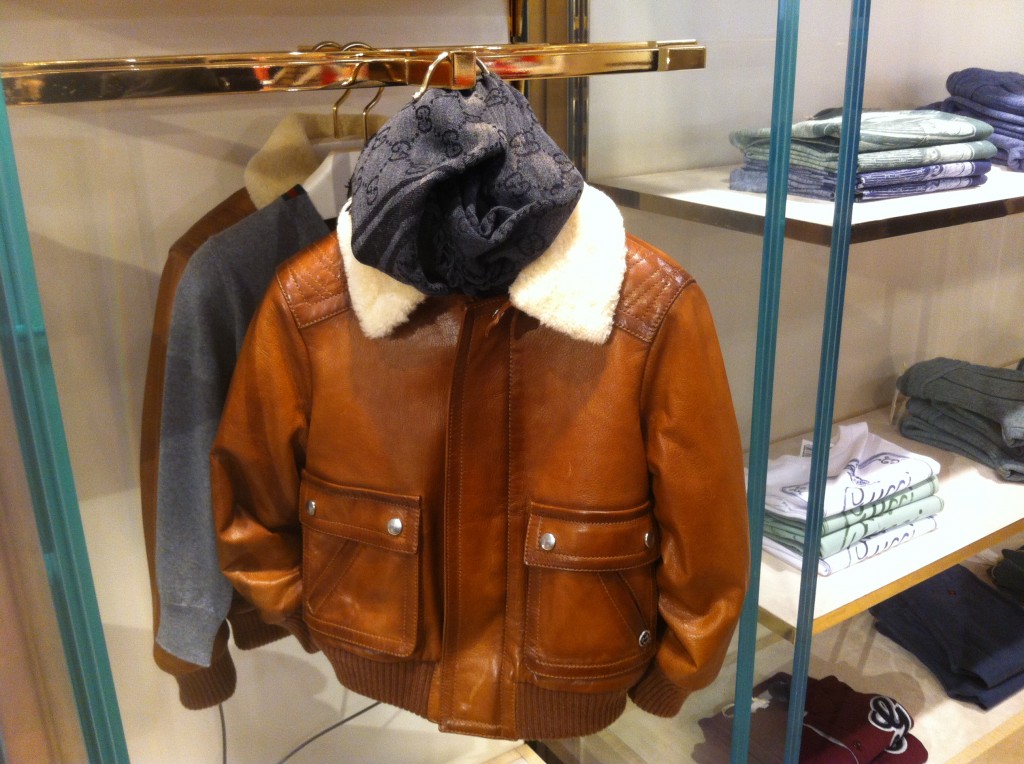 During our weekend-trip in London, while visiting the luxury department-store Harrods, we fell in love with this beautiful leather jacket for boys. 
It´s totaly eye-candy: A dream in brown with a nice and soft lambskin collar, big pockets and wristbands. The great piece was designed by Gucci and doesn´t it say: Only  adventurer do wear me?!
We also like the used-look and are sure that everyone wearing it, is meant to be the hero on the schoolyard. Autumn ca arrive!