Sunday Inspiration: Looking for the perfect café – part II.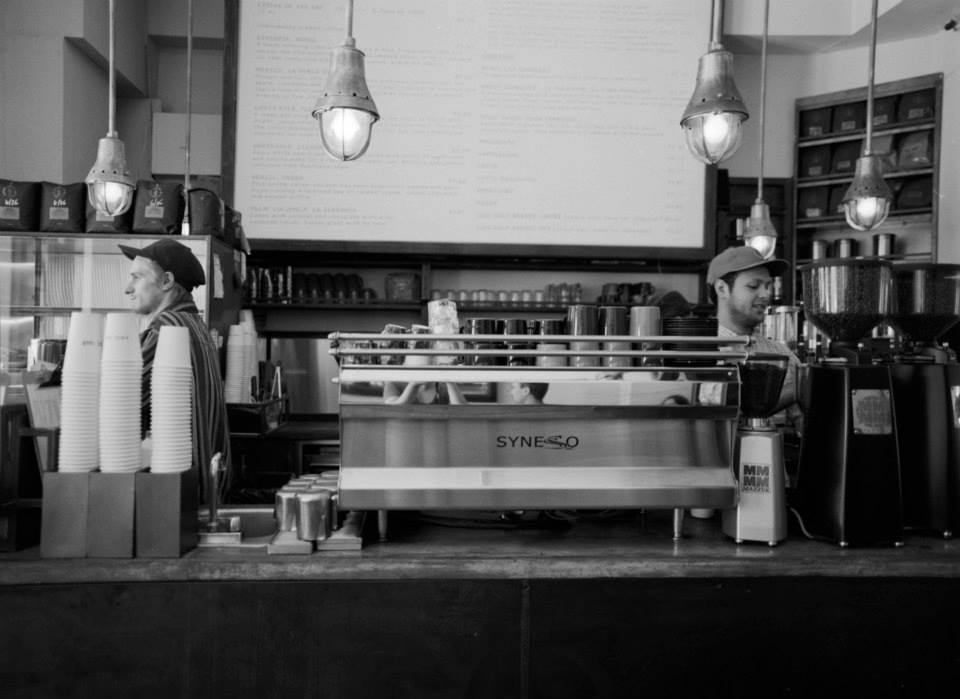 Today, we continue our chase for the perfect mother-kids-café.
Last time we were looking around in Wien and Graz (thanks to Martina and Daniela again for telling us about their favorite cafés).
This time we jump across the atlantic and let Brianne Manz from "Stroller in the city" talk about her secret hotspot.
She is living in the city that never sleeps, works as a blogger, fashion showroom-owner and besides is a mother of three.
No wonder that she knows where to get the best and strongest coffee –if you are busy like her, you have to drink a lot of it.
But let her tell herself.
Kaffe 1668 has I think the best coffee in my neighborhood. Its definitely strong and quality coffee, exactly what this mama of three including a seven week old needs right now. The ambience is very low key and I sometimes go there to write. Their mascot is a stuffed sheep and the kids enjoying playing with the ones they have in the store!
Thanks Brianne! Hope to see you there one day!