Fashion Friday: Lennox opens his wardrobe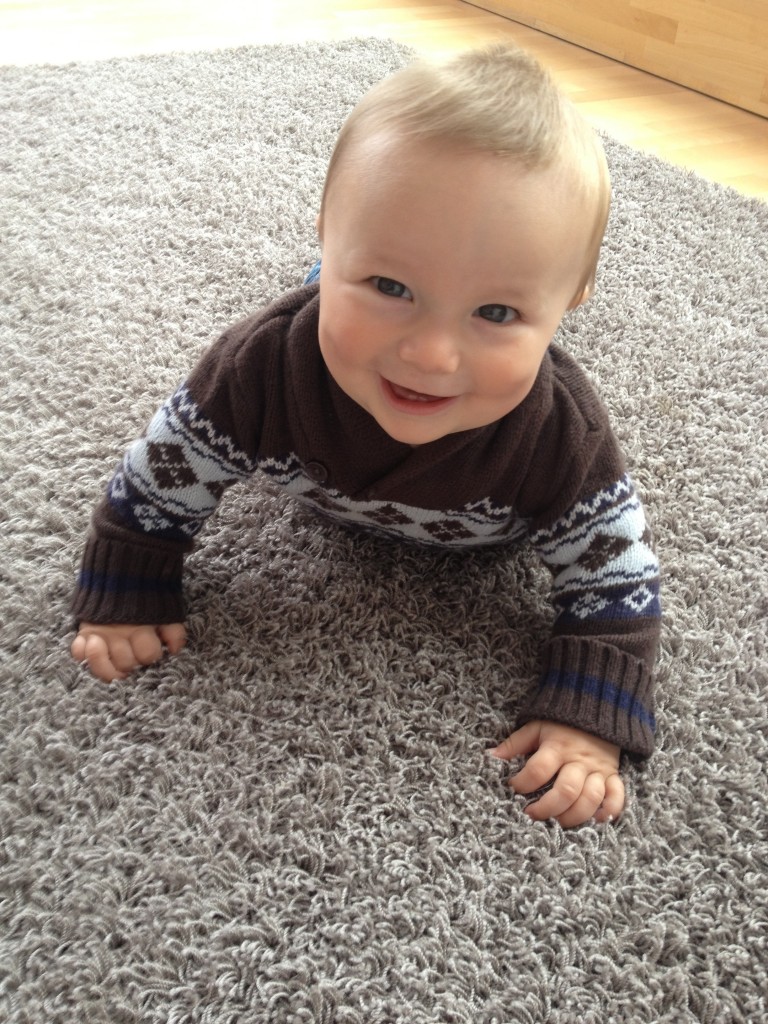 Well hello, who is that cute little boy, smiling in the camera?
We proudly present Lennox, model of the day. He is showing us one of his favourite outfits today:
When Lennox is playing in the living room, his clothes must be practical and anti-slip. Lennox is crawling a lot..
That´s why he decided to wear a jeans by the fantatsic Italian brand ilGufo and a sweater from France by Jacadi. We think: Lennox is looking good and – that´s most important – he seems to be having fun.
Thanks to Lennox and his mom for letting us look in his wardrobe.