Fashion Friday: Trendy duo – Ines and Hugo
Last week we showed you at the fashion Friday the great outfit by Gloria (Mum*n*More) and their kids, today Ines follows her with her sweet son Hugo.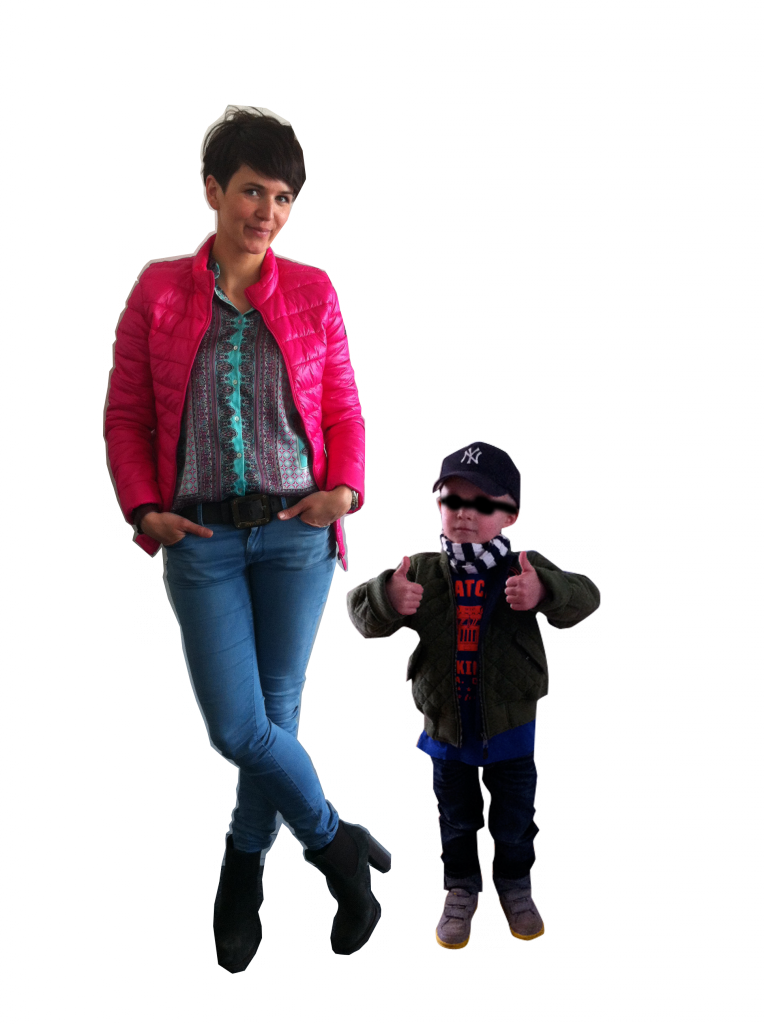 Ines is also a founder of the online magazine Mum*n*More and has been very inspiring answers about style, trend and fashion for us. We are also in love with her fabulous outfit.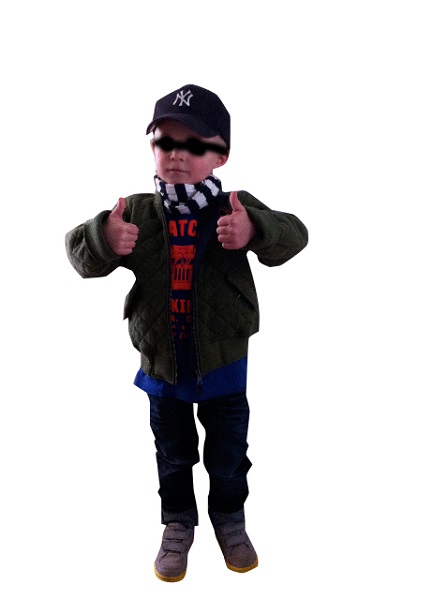 How did you have the idea to your blog and what have you done before?
I have worked at AMD, in the beauty Department of the Gala after my studies and dreamed of during the time of an online blog. Then I went to Gloria in the summer of 2011 and we have painted us together M *n*M. Sure I've quit my job short and nine months later, after we talked first about M *n*M, on April 1, 2012 we went online…
As a stylish Mama Ines cannot dispense on…?
Cool accessories, such as scarves, bags, belts and shoes of course. To do this, I love neon colors. The pimp every boring style. I love my pink "Natasha Petal to the Metal" bag from Marc Jacobs. That is stylish and practical, because you can wear it over the shoulder. In the job, I like wear high-heels and well-cut Blazer. Also just mega hot are the shiny print leggings by American Apparel. You look hip and feel ultra comfortable.
How did  being a Mum changed your style?
Well, he has been something more practical: skirts and dresses are with me even what for the evening or the job. Otherwise, I respect but still on a certain style character: T-Shirts with cool statement. Trendy sneakers or just accessories such as love child belts and sunglasses such as the "Aviator metal mirrored" by Ray ban. Style is always! And of course cool haircut and fresh makeup! I never go without tinted day cream (Estée Lauder) and mascara (YSL) out of the House.
What are your favorite labels for Hugo and why?
My son wears Zara and H&M to 90 percent. Just the stuff of Zara are very trend-oriented. But I'm obviously for him also always on the lookout for cool labels such as Stella Mc Cartney or Tommy Hilfiger. But rather in the outlet. And of course Nike and adidas. The sneaker look simply cool, even if they are not really ideal for the feet. Sure there's also a pair of Gore Tex shoes each season.
Where do you get your inspiration for your style and your blog?
The themes running me every day on the way. Especially from the environment as Kita or friends nearby with children. Today, everyone pays attention to style and trends, for clothes, as well as for all the other things to do with kids and living with them. Recently, a friend told me all excited by their new nasal aspirator, she has ordered for her small son on the Internet and which now really time delivers what it promises. Clearly, you want to know such things as a mother.