Sunday Inspiration: Family Fun – food for the fish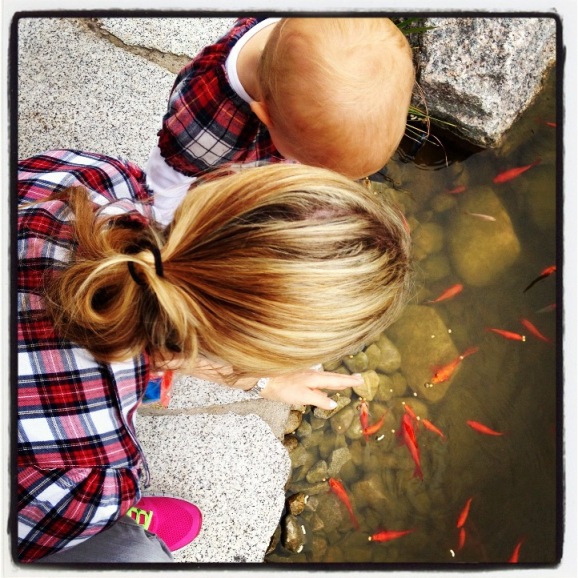 Finally, we can all feel it – spriiiiiiing is in the air!
Now after all the winter grey, let's get out into the nature, the garden, the woods or the park and get as much fresh air as possible.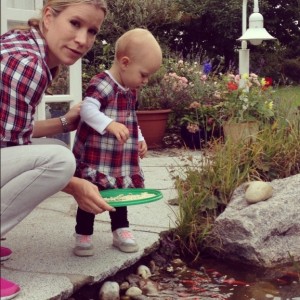 Pippa loves feeding the fish in the garden of Grandpa & Grandma. In the winter that was unfortunately taboo, since the fish rested in a kind of hibernation – but now we may feed in spring and summer again.
Super sweet to see with how much enthusiasm and joy the small cuties show and how fascinated they are by the colorful fish. An ideal occupation for hours.
You don't have any fish nearby? Then take stale bread to feed the ducks or visit a farm near by – all that counts is to get out in the fresh air and stock up on vitamin D and good mood in the sun!
Caution and supervision is certainly necessary at the water all the times – never have the kids feed the fish without supervision.