Tootsy Thursday: News from the New Balance Showroom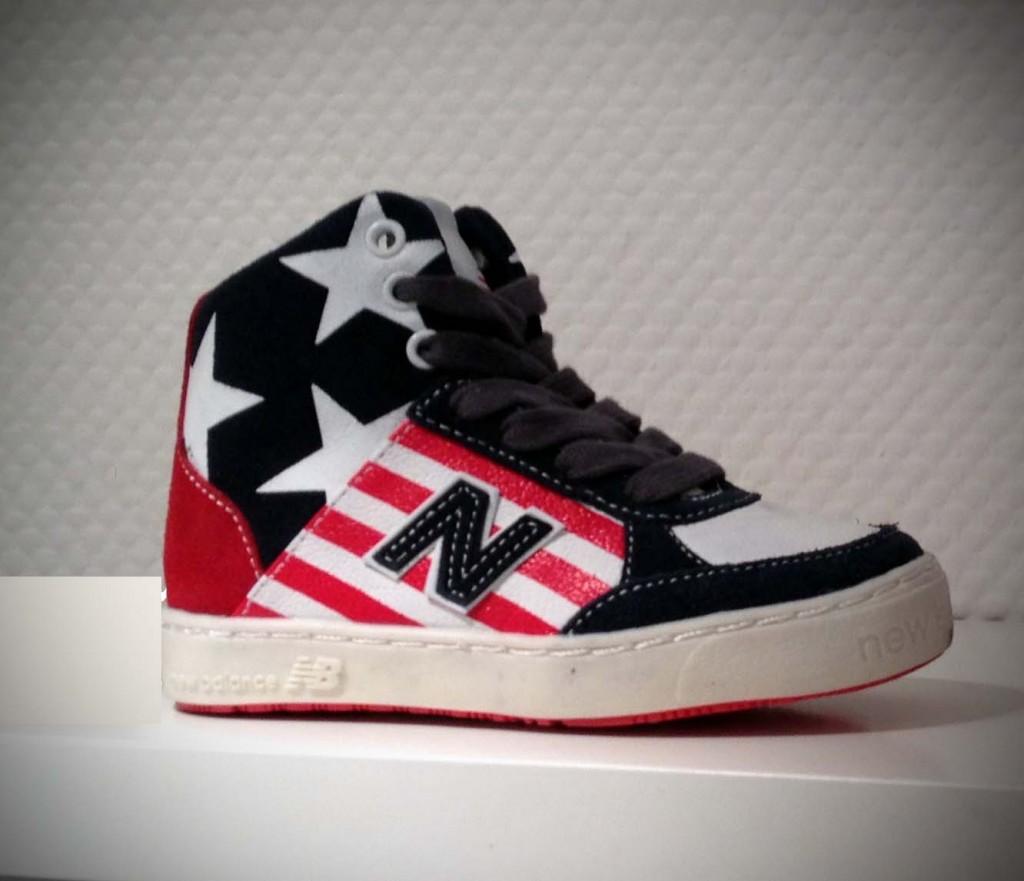 Recently we could catch a sneak peek at the new collection of New Balance and need to show you in today's Tootsy Thursday  the absolutely cool sneakers for boys & girls.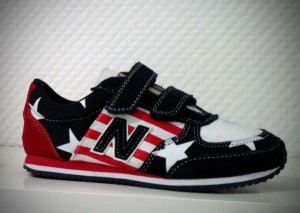 New Balance is the trend label for sports shoes originally from Boston, MA in the United States. For 100 years now, the label is one of the leading manufacturers of innovative and casual sports shoes – now also for children.
The stars & stripes American style and a witty material combination of smooth leather and suede paired with stylish rubber is one of our favorites.
Whether directly with practical velcro or a hidden lace-up version with side zipper, this snazzy sneakers kids can easily put on themselves.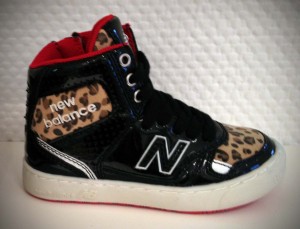 Especially hip: the black paint sneakers with fabric in the Leopard look and red lining.
Honestyle: we want them as well for us and asked directly whether there are also available in 38 🙂