Family Fun – First Spring love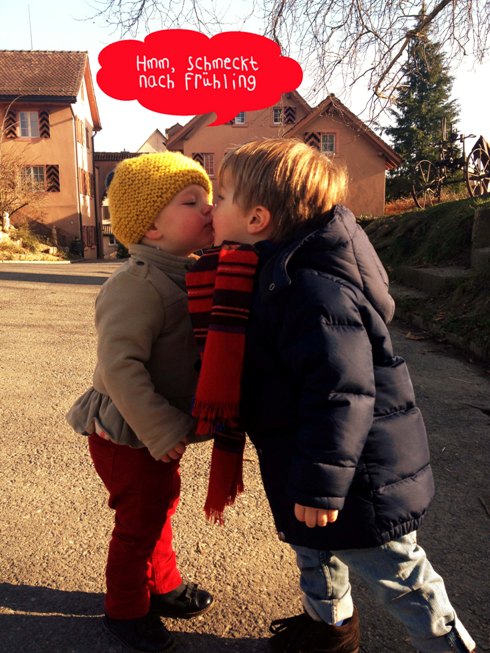 Isn't it soooooo heavenly, the first spring love ? 😉
The first sun rays got us into super good mood and there was nothing that could have kept Pippa and Tommy inside.
So we went ouside on the farm visiting cows, goats, ducks and their favorite fluffycat.
Well, the latter was only partially as excited about the idea of playing in the sandbox. Anyhow.
The kids had loads of fun, even without the cat and got a huge portion of fresh air making them so wonderfully tired in the evening.