Travelling with kids – experience report from the Family Hotel – a self-experiment
Actually I am an avowed and ardent advocate of individuality and the fact that we as parents – despite new family members – may and should hold to our lifestyle and our habits –  as well this just goes .
And this of course, especially for holidays!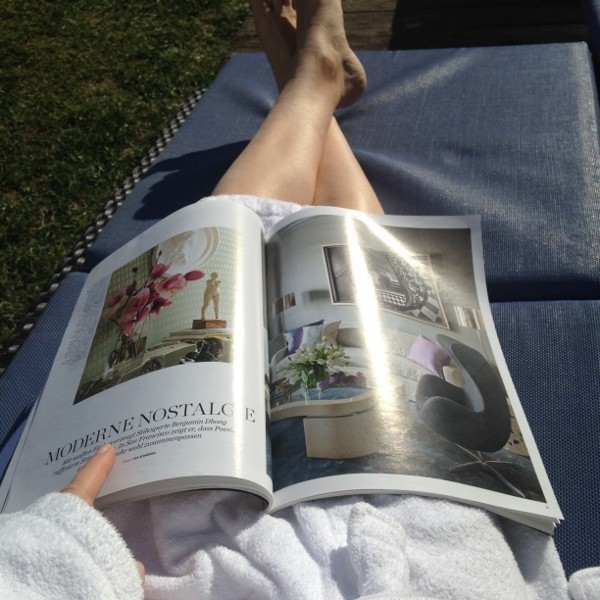 Thus, we actually spent the previous holidays since our daughter was born like we did before:
very far away,
in stylish accommodations as we like it and
without special kids focus.
Actually the mere idea of spending one of our next vacations in a " family hotel " got my rather laughing than in holiday mood, because if one thing was for sure it was that we never gonna end up making holidays in a hotel full of blaring kiddies, with plastic tablecloths in the restaurant and no style.

Actually , ….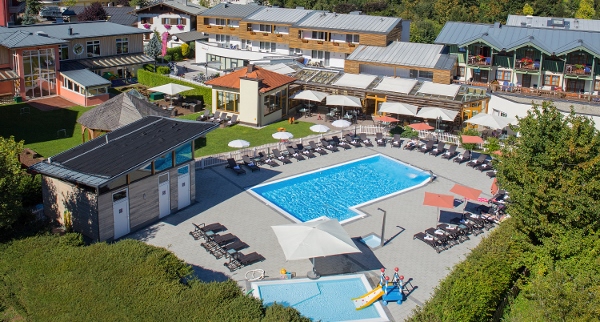 Because then I heard from a small , fine place in Austria which was far from the typical family hotels, we have know from some stories.
A family hotel that is so completely different than the family hotels which we had heard from so far and which has finally understood to cater – besides excellent childcare – exactly to the needs of parents.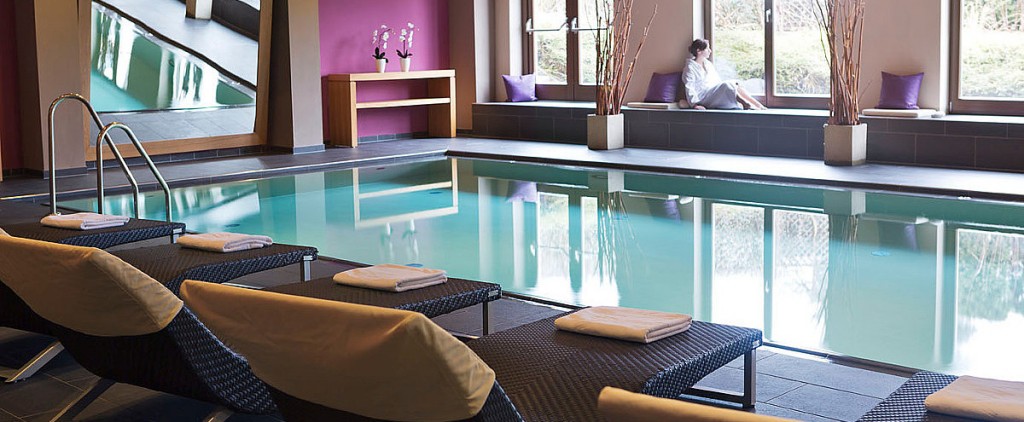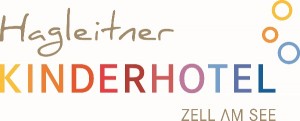 In the pitoresque town of Zell am See in Austria we booked on recommendation of a friend , the Hagleitner Kinderhotel Zell am See.
With manageable 47 rooms a place large enough for action for the
kids and small enough to respond to individual needs of children and adults.
Faculties:
We booked in March an 8- day stay for a skiing holiday with our 3 year old daughter and our enthusiasm began when packing.
Because unlike other holidays we needed really only our clothes and a few diapers – anything else you would take , is available in the hotel and thus saved us the usual packing hassle.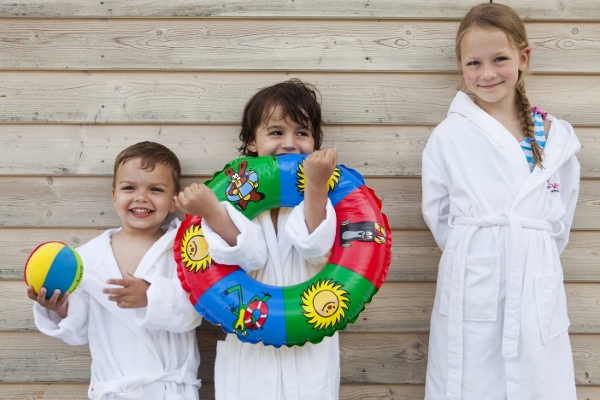 No matter whether cots, baby monitor , bicycles, Bobbycars , child-size bathrobes , children buggy , potty , rocker , high chair, bibs, kids meal ( glass , porridge, follow-on milk , for kids , etc ) , baby carrier, ski helmets , Toys , swimming aids , ….
There is virtually nothing that the Hagleitner Kinderhotel doesn't provide.
Stylish rooms: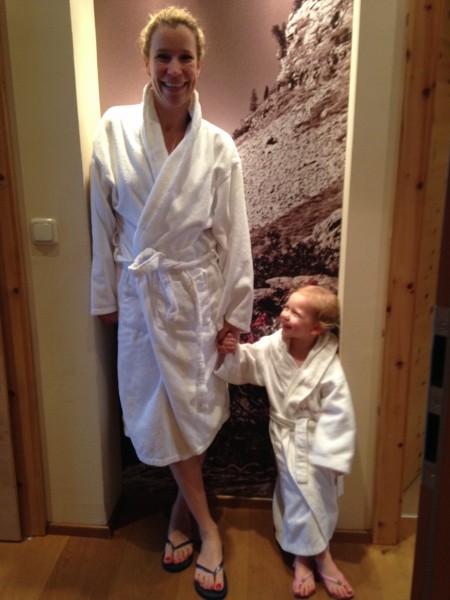 As a small family of 3 we booked a regular room, which , however, in size and airiness
was hard to beat.
Modern , stylish rooms , with a perfectly successful balance between cosy feel-good atmosphere and modern ambiance. Charming details like lower placed sinks for younger guests or low – hanging hooks, so that children and even on jackets and bathrobes, … it has really been thought through to the last detail.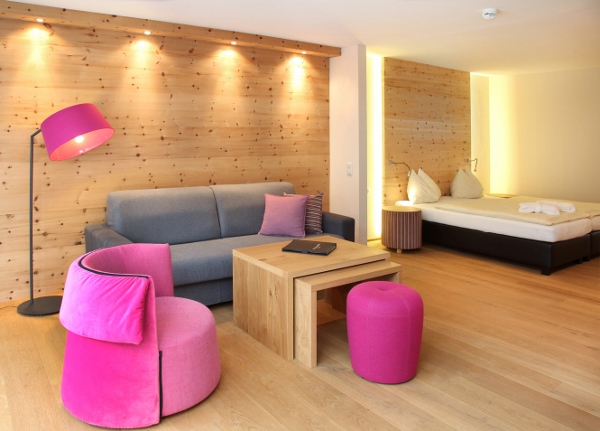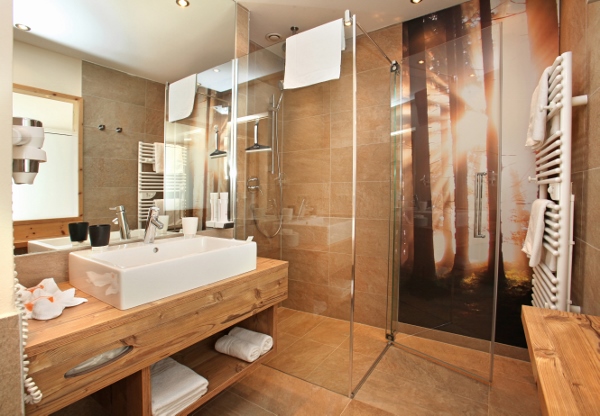 Kids club:
Arriving on site our cutie was immediately hooked by Pongo's children's club, the 7 –
day childcare, which offers greatest entertainment for all age groups.
On incredible 800 m2, it has a great indoor playground with ball pit and climbing frame which impressed Philippa
particularly  A great team of loving childcare workers tinkered and played with the kids
all day.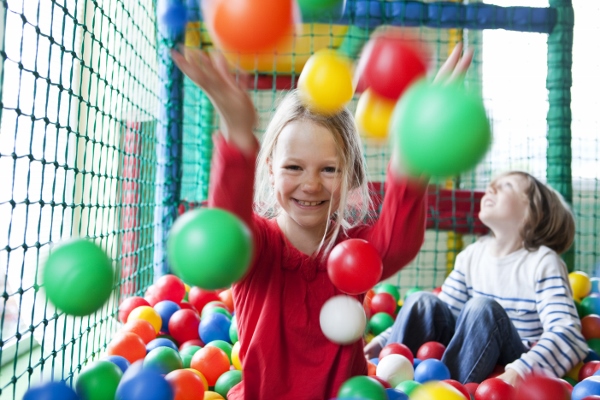 And as if it's not already enough,  numerous special activities such as free pony rides, face painting , a treasure hunt ,
Lama walks or movies nights for the older kids were offered in between.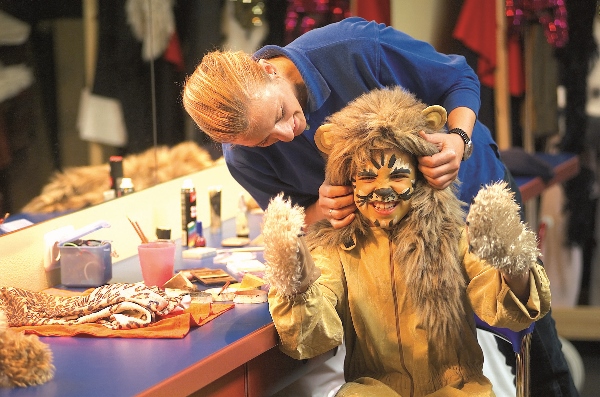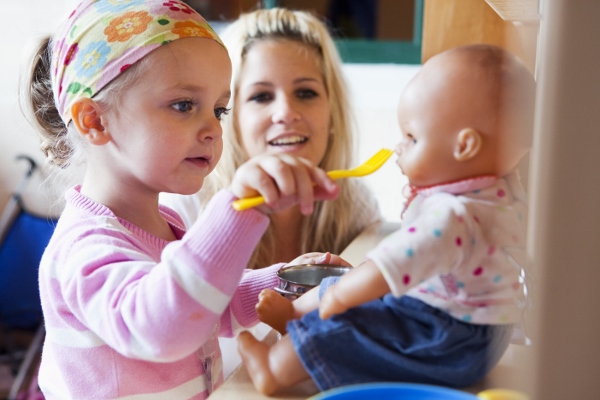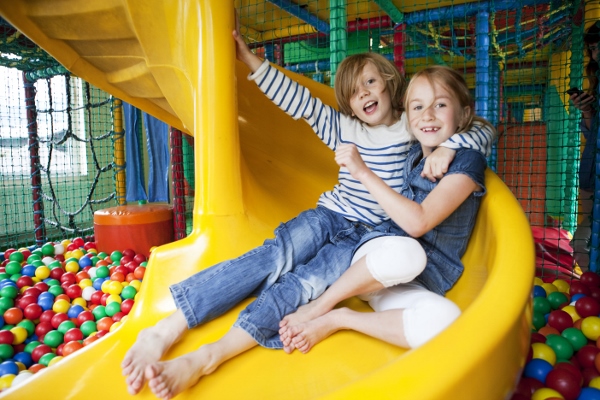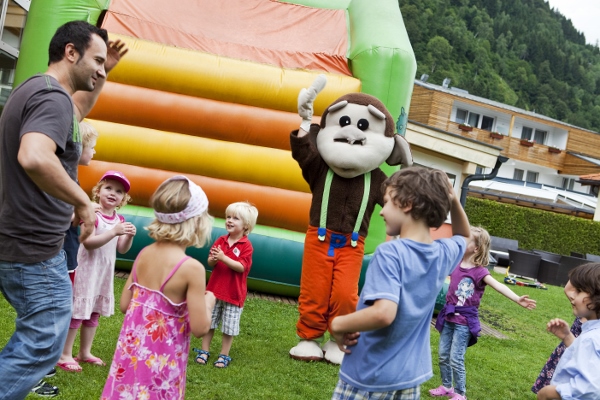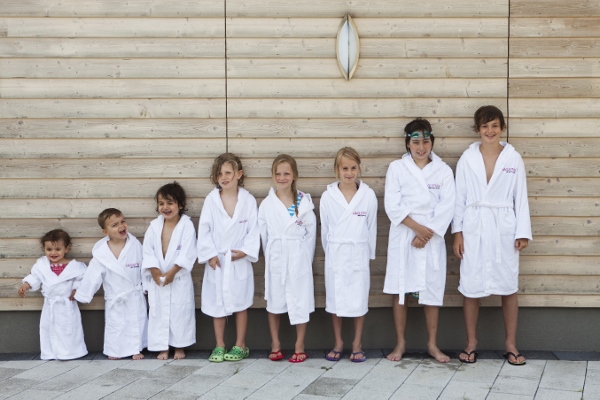 Skiing: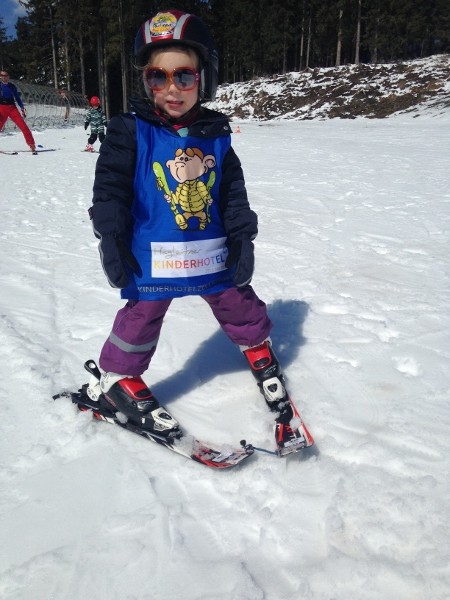 In the winter time every day a representative of the ski school comes into the hotel lobby where you can straightforwardly sign up for
any ski lessons.
In the morning, the free hotel shuttle transported us to the
remote lift station which was 300m away, where we gropped the mouse at the skiing class and could speed off ourselves in glorious, sunny weather.
In the "diaper ski course" were numerous other hotel -kids and thus Philippa immediately felt as a fiddle .
At the end of the 2-hour course , the kids were then brought back to the hotel by the instructors where the children's buffet was already waiting with a tasty strengthening lunch. Afterwards Pongo's children's club was waiting for them.
Wellness
In the afternoon we were playing again together in the family pool , warmed ourselves then in the family sauna , and chillaxed in the lounge.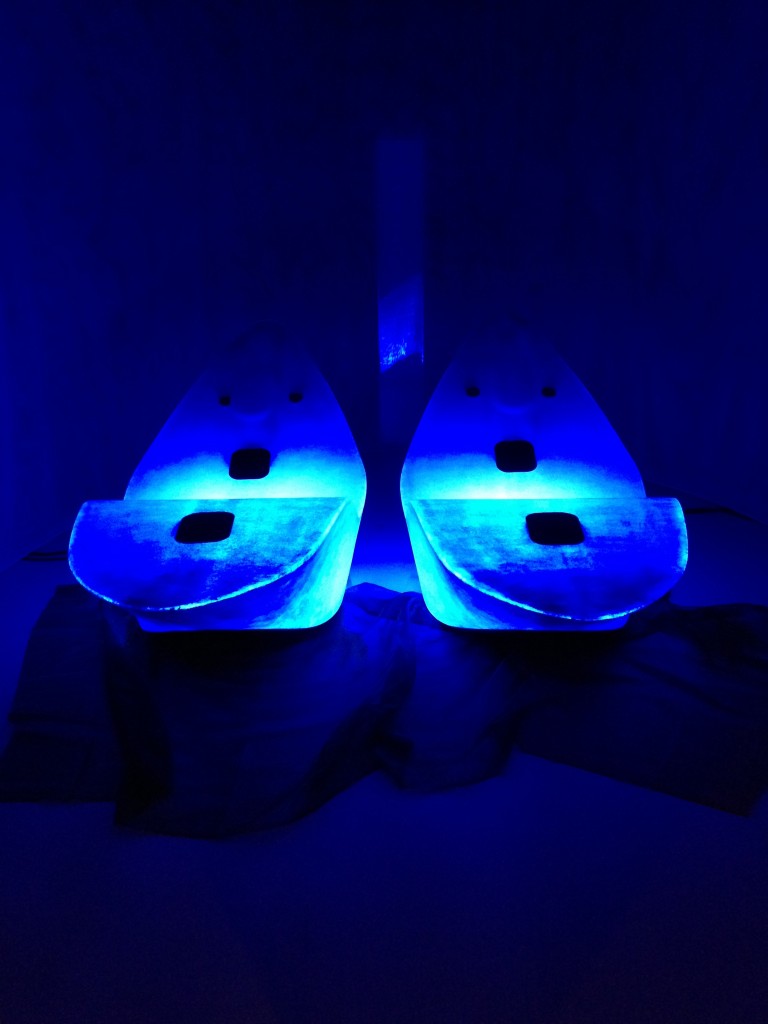 Besides its exceptional childcare we especially liked the time-out for us parents .
Directly opposite the Hagleitner Kinderhotel- and with underground connection  – is the sister hotel Mavida Wellness Hotel & Sport , offering on  1,400 m2 a pampering spa only available to adult guests.
In a stylish , Asian – tinged atmosphere different saunas, swimming pools, fitness facilities and of course spa treatments such as massages, facials etc were waiting on us.

Catering:
One of the highlights of the week was a luxurious dinner – just for the two of us – in the
premium restaurant at the Mavida Spa Hotel with baby phone service included.
If the mouse had already
been in bed, the reception would have watched over the baby monitor. However, since many other children were allowed to stay awake "longer" and to play in the Pongo 's Club, Philippa was allowed in exceptional case, too.
Gorgeous! We enjoyed a 5 -course set menu – quite undisturbed and without a constantly moving child at the table in upscale ambience ! Priceless !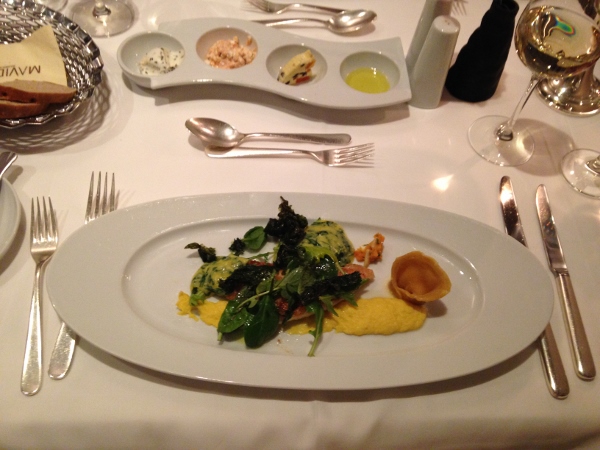 I would describe the excellent catering as "pampering" board which we enjoyed at the Family Restaurant quasi throughout the day
Starting with the rich breakfast buffet with live cooking , buffet lunch with fresh, crisp salads , soups, varied hot food from the buffet . Afternoon – SNACK with homemade cakes and bread from the local bakery with local sausage and cheese products to hot drinks from the coffee bar.  Macchiato espresso, cappuccino, latte , tea or hot chocolate.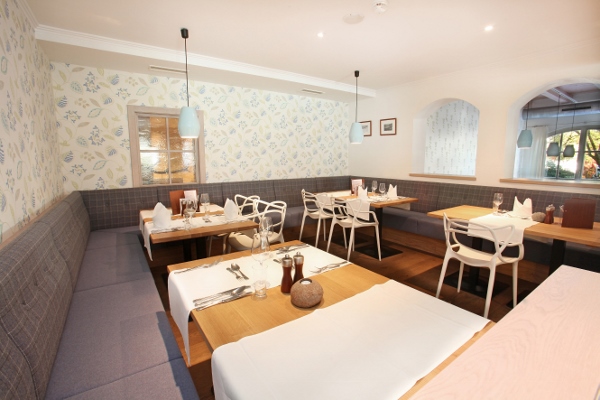 Another great highlight: In the evening in the Family Restaurant parents and grandparents enjoyed a set 3- course meal while the kids could get their food directly from the child-friendly kids buffett without any waiting times. The stylish yet quaint restaurant provided even for the kids  loving details such as cloth napkins , cutlery and wine glasses. Thus, we had always the impression to dine in a normal restaurant, although our child could take-off for playing with other kids immediately after finishing her dinner.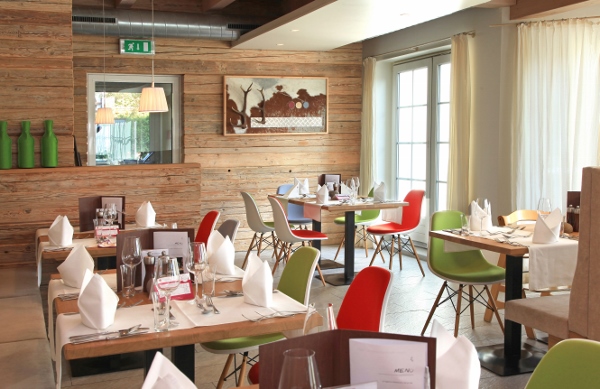 This didn't just happen to us but to to all other parents so that we got in touch with other guests and following the nice dinners could meet and chat over a glass of wine in the lounge. The audience was a very pleasant mix of well-maintained and at the same time relaxed families with whom you enjoyed to spend time in the lounge in front of the fireplace.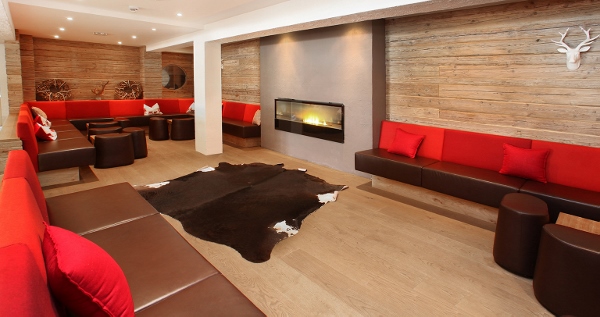 After 8 days in the loving hands of the Hagleitner Kinderhotel staff our resume is – the
Hagleiter Family Hotel Zell am See is the most stylish family hotel of all and we spent the
most relaxing and beautiful vacation for a long time ! We will definitely be back !
We will definitely be back !