Fashion Friday: Blue is the warmest colour. Cosy times with Lauren Moshi&UGG.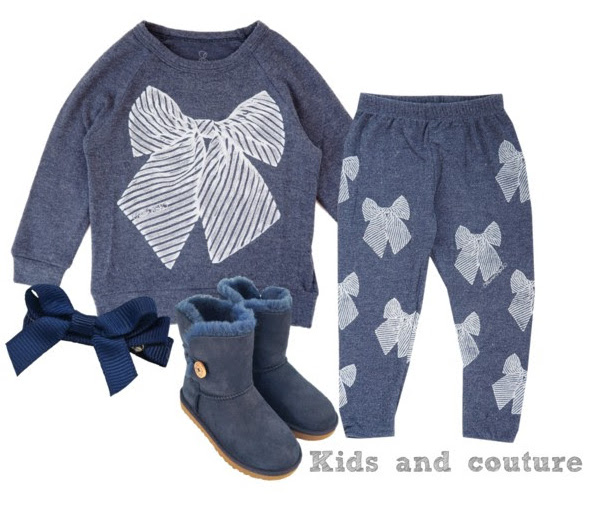 Our dear readers, are you as happy as we are that it´s finally weekend? The best thing is: We don´t have any plans. Just relax and do nothing. What to wear when to do nothing? Well, it´s Lauren Moshi. 
Why? Because the label, run by the brother and sister team, Michael and Lauren, knows how to combine something really chic with something really cosy.
Todays favourite:  The blue bow-jumper with matching pants. To get the perfect outfit, we just need some accessories: boots by UGG and bow by Kids-and-couture.
In this sense: Have a nice weekend everybody!