Fashion Friday: Autumn is coming with Marie-Chantal and Catya.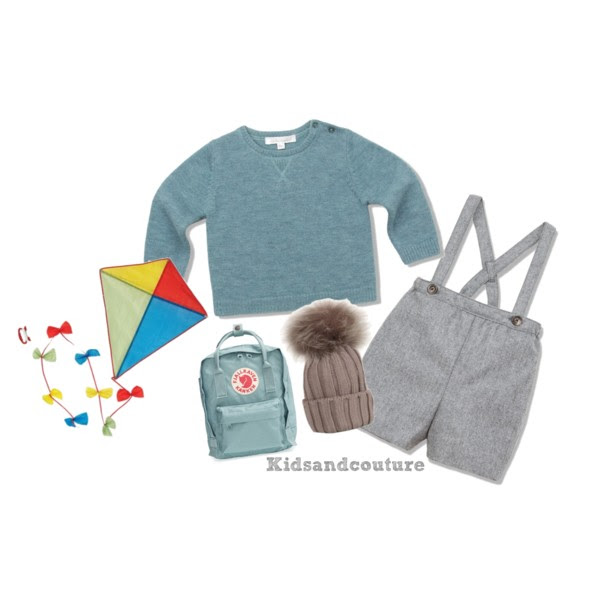 In fog the world is still at rest
The woods and fields dream on:
Soon you will see, when the veil falls,
The blue heaven in all its splendor,
And a misty world in bold autumn colors
Flowing forth in molten gold.
Our dear readers, you know that we are no poets, but these days, when it already smells like autumn, we happened to remember this wonderful poem "September morning" by Eduard Mörike.
And we are already looking forward to this cosy time – flying a kite with the little ones, going for long walks, reading on the couch, drinking much tea.
And because of that we already put together an autumn-outfit for boys:
The beautiful, light blue jumper and the cute, grey suspender pants made out of wool  are by Marie-Chantal, the cosy hat is by Catya and the stylish backpack is made by the Swedish brand Fjällräven.