Sunny times!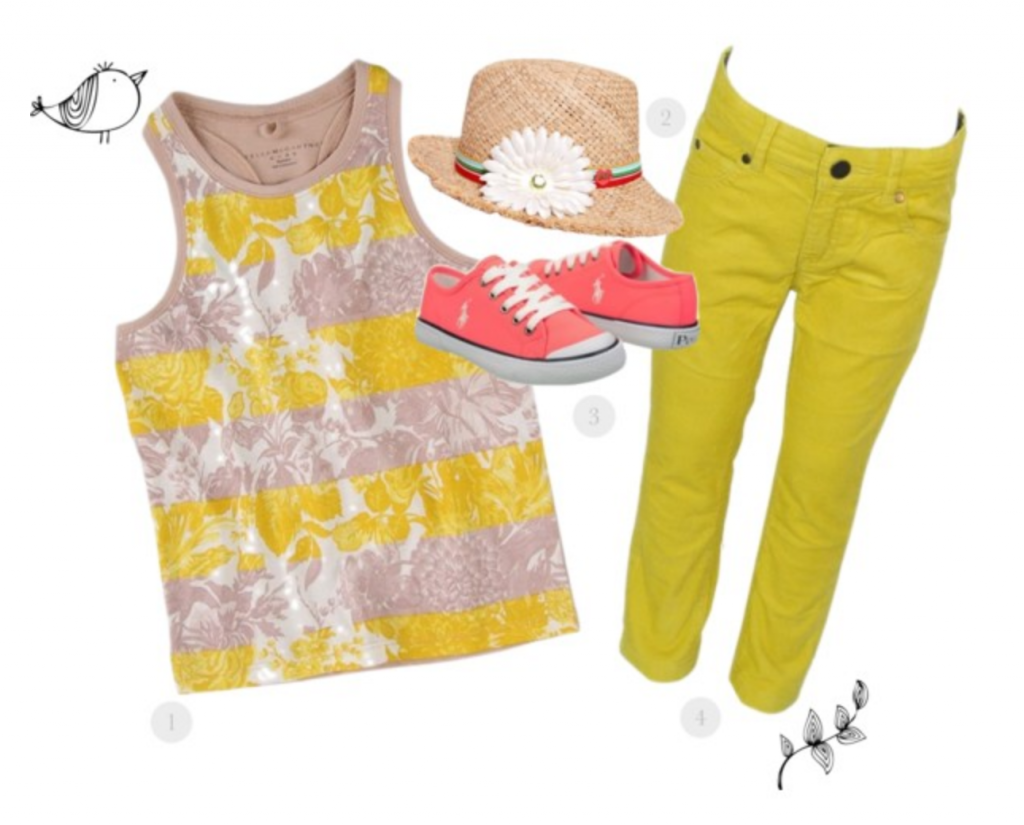 It´s summertime and we are feeling good! We enjoy the great weather and try to be outside as much as we can. What is missing? The perfect summer outfit of course which has to be bright and beautiful!
Stella McCartney created these wonderful yellow cord pants and the chic top with flower print. The straw hat is made by Rykiel Enfant -a must-have for warmer days, because it´s not only stylsih, but also protecting. And the shoes by Ralph Lauren are real eyecatchers.
1. Top with beautiful flower print by Stella McCartney.
2. Stylish straw hat by Rykiel Enfant.
3. Neon-sneakers by Ralph Lauren.
4. Yellow cord pants by Stella McCartney.