Shades of Pink with Il gufo and Patrizia Pepe.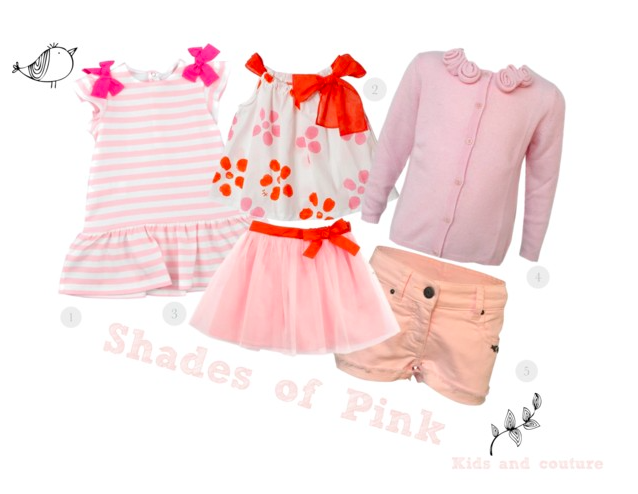 This summer is all about our favourite colour pink! It´s a must-have for little fashionistas who want to live the life of a princess. We picked the most beautiful pieces by Il Gufo and Patrizia Pepe. Which one is your favourite?
1. Cute dress with stripes and bow by Il Gufo.
2. Top in orange and pink by Il Gufo.
3. Little Princess: Tulle skirt by Il Gufo.
4. Cosy cardigan by Il Gufo.
5. Trendy denim shorts by Patrizia Pepe.