Bow and wow by Il Gufo.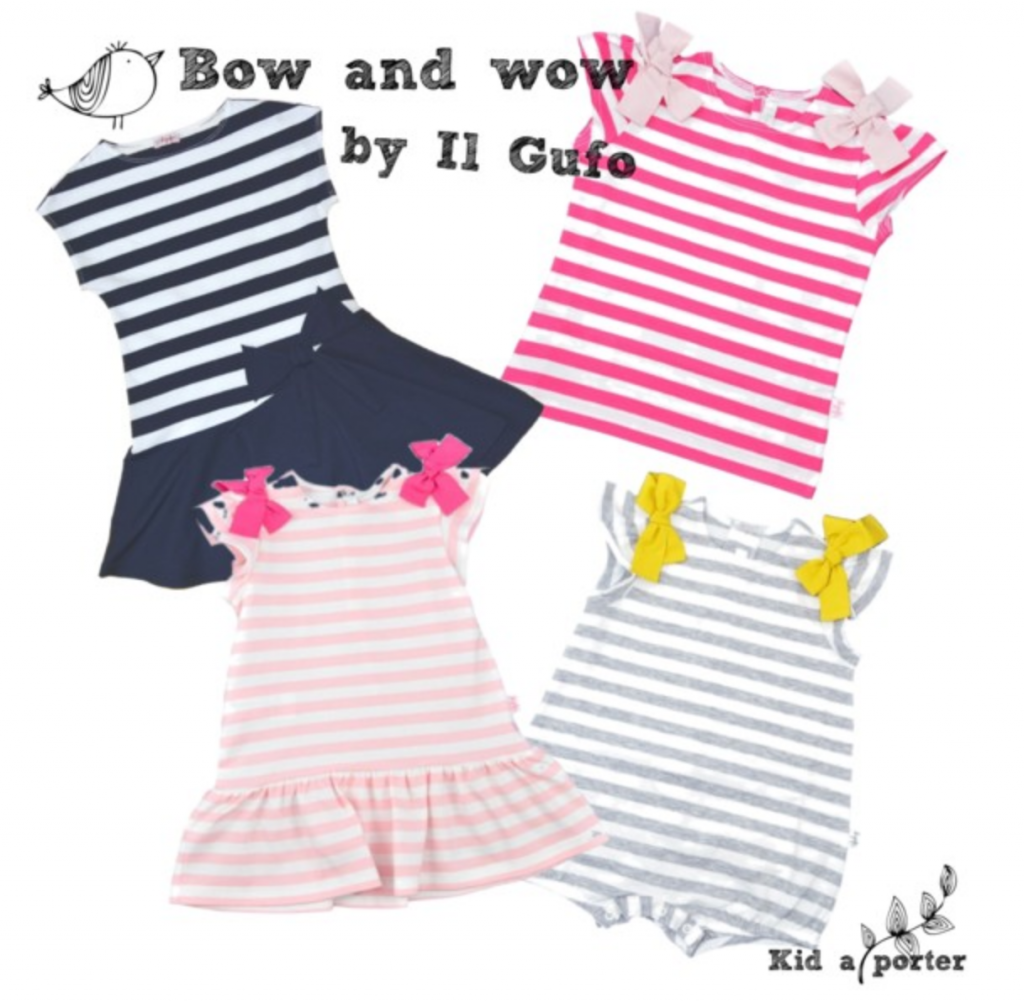 Bows, bows, bows – and Stripes! That is the current collection by Il Gufo!
Visiting fairs and fashion shows in the last few months, we noticed: Designers love bows! Especially Il Gufo! The Italian brand comes along with colourful and super chic designs. Founder Giovanna Meletti, by the way mother of three, makes us smile because of her beautiful fashion. We like!