Tootsy Thursday: Meet the leopard!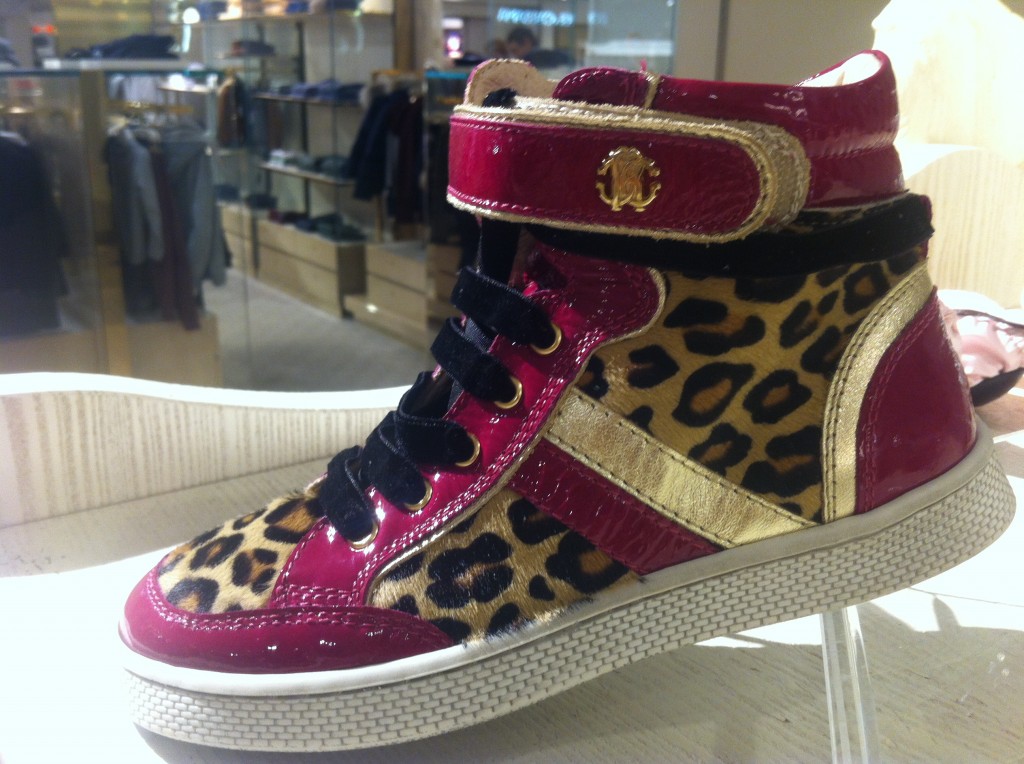 Wow! What a great combination!  Pink shoes with golden elements and leopard pattern – we are sure no mini-fashionista can say no to this! Which designer is behind this?
Let´s have a little quiz: The creator of this shoes is born in Italy, his company is called after him and was founded in 1970. Stars do like his designs, as well as normal people!
Ok, ok, we won´t put you on the rack any longer.
The fancy leopard-sneakers and also the leopard pumps were made by Roberto Cavalli, who seems to be in love with animals prints. We like that a lot and can´t get enough of his great design!