Label Lovely: Fuddy-duddy! Fancy autumn-jacket by Gucci.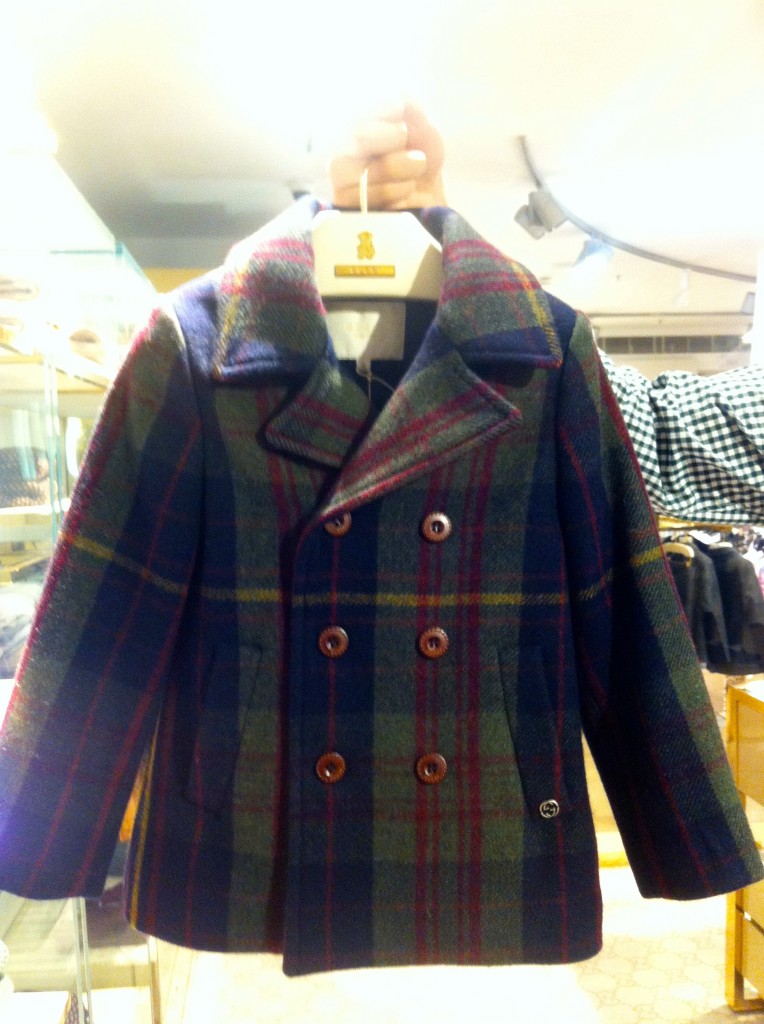 Last Friday, we showed you the perfect leather jacket for boys, now it´s girl´s time!
This jacket is fancy and classical at the same time! After all: You can never have enough checked pattern in your wardrobe! You can really combine it with everything! Designers are telling us to mix the checked pattern with floral prints. Those, who like it more restrained, just put on a jeans.
We have to admit, that this beautiful jacket makes us feel a little bit winterly, but somehow we really like that. Who wouldn´t be looking forward to the cold autumn, wearing such a great piece! Thanks Gucci!