Sunday Inspiration: Little farmer!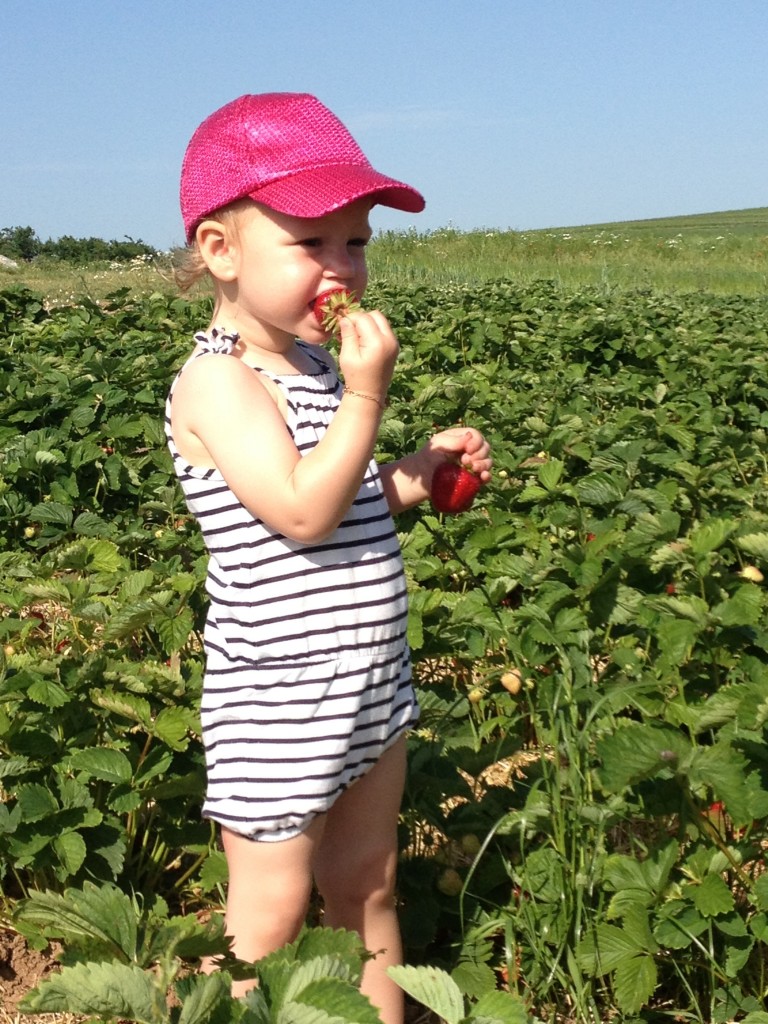 Finally: It´s holiday time! Schools and kindergartens are closed  and many families just have one thing in their mind: Hop in the plane or in the car and get to their favorite holiday-destination.
But we can also have fun at home.  What about a day on the strawberry field?
Pippa had so much fun harvesting. The more strawberrys, the better. No problem carrying the heavy bucket! Will she be a farmer one day? We don´t think so, because she definitely prefers eating.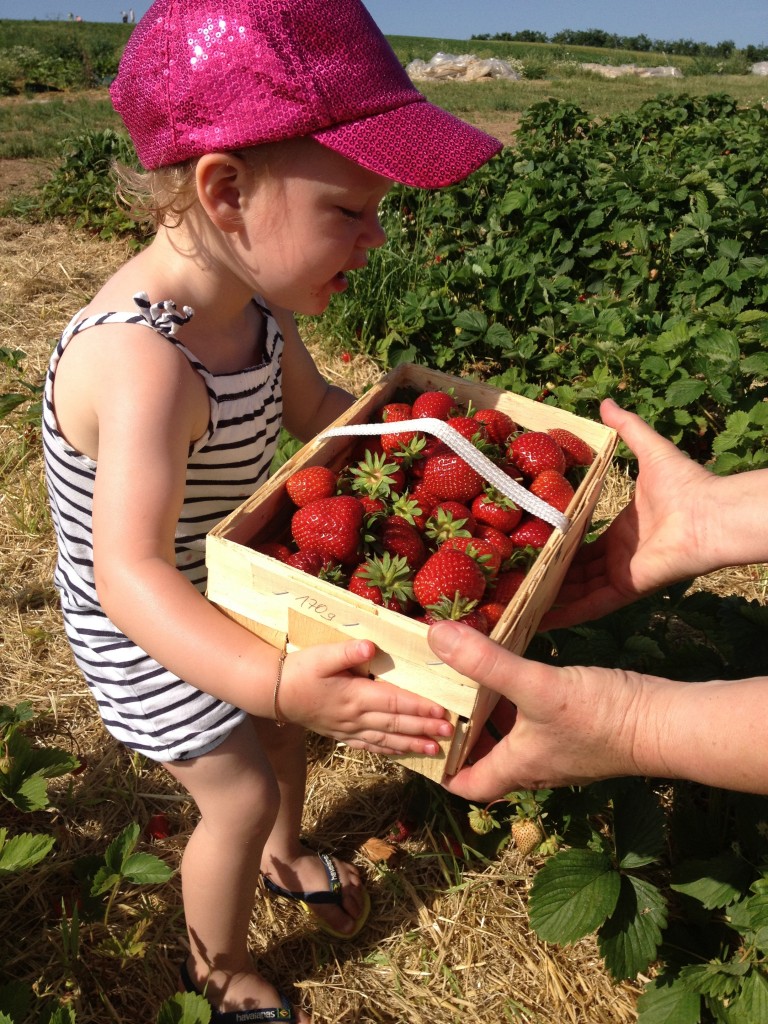 However, the afternoon was great! There was just one fly in the ointment: No one touched the dinner. There was no space left in the stomach.