Sunday Inspiration: Win a cool stroller.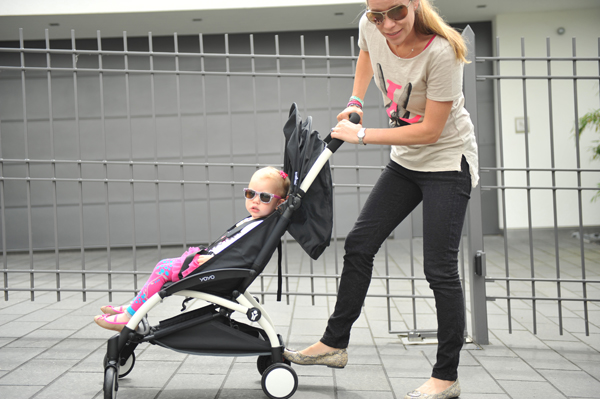 Some weeks ago Greta fell in love with a stroller from Babyzine. When she was asked whether she would like to test the product, she was – we have to be honest – not really keen on that.
The upshot was, that Greta and he daughter Pippa din´t give the stroller back, because they liked it so much.
You do also need a new stroller? Just wait and see…
We received so many comments from readers that Babyzen had no choice but offering us another stroller to raffle. For those who are not going to win the one (it´s black and costs 369,95 Euro) – don´t be sad, you can also order it online via kids-first.de.
How can you win the stroller?
Become our Fan on Facebook and tell us why you are the one who should win the stroller and share the competition among your Facebook-friends until the 13th of July. We will draw and notify the lucky winner one day later.
Good luck!
As always our T&Cs apply and any legal claim is excluded.