Sunday Inspiration: Mhhhh, jamjam!
Mhhh, this is looking delicious! But stop, don´t taste!
These awesome sweets are not real: In fact they are crocheted toys. These low-calorie tartlets, which are popular among children all over the world, are made in Småland in Sweden, home of famous writer Astrid Lindgren.
The woman behind this great idea is Emelie Högstedt, a Swede who is living in Zürich. Besides cakes and cupcakes, she is selling food as hamburgers, tomatoes, eggs, caviar and beverages in her online shop "Swedishness" and also sneakers for babys – all crocheted of course!
How did she come up with the idea? The mother of a small boy told us in the interview.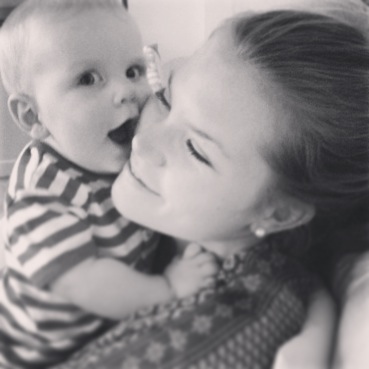 Emelie, how did the idea for "swedishness by emelie h." come to your mind?
The story began when my cousin´s daughter started a café in her playhouse and filled it with real and crochetes bakery. I found out who makes these sweet things – it´s a lady in the region Småland, where Astrid Lindgren´s Pippi Longstocking and Emil of Lönneberga come from –  and decided to take it to Switzerland when I wondered what to get for my  friend´s newborn babies and later for their birthday parties. The good thing is, that it is something for girls and boys.  I value the fact that the production is in Sweden and I hope people appreciate toys made with care. Perhaps one day – if the demand  becomes bigger – we will start a network of talented ladies in Småland.
What have you done before you started "swedishness"?        
I worked as a Marketing Project manager for the world´s biggest private educational company up until my maternity leave. The idea of running my own company has been in me for a long time, but I wanted to get the right business idea. I think taking a step from my busy work life and being home with my son, got my thoughts and creativity flowing.
Where do you get your inspiration from?
I believe I have three sources: First of all, I am like a sponge on my daily walks with my son. We live centrally, so I see and hear a lot and iI photograph small and big things. Secondly I have always been a collector, saving pictures and articles in maps and folders. All impressions probably end up in mental compartments and typically pop us as ideas in the evenings. The third and probably biggest contributor is the fact that I am living abroad. It opens your eyes for weaknesses and strengths when comparing your home and your host country. That has given me an idea box with business opportunities.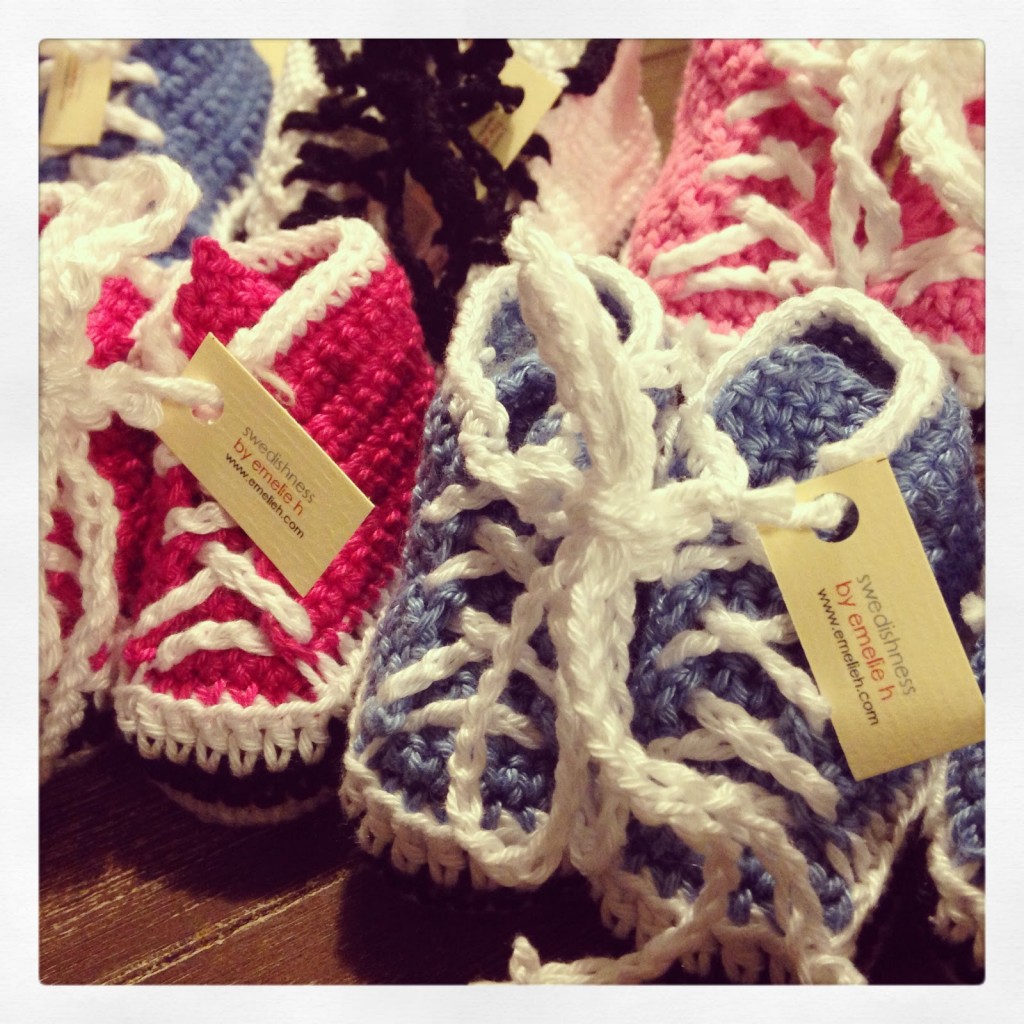 Please complete the following sentence:  As a stylish mommy, I can´t live without… 

I don´t know if it deserves the label "stylish" but my cream yellow retro thermos from IKEA that I fill with boiled water for my son´s bottle when we are out. Besides my (huge) hand bag from "Viadukt" which is big enough for both my and my son´s things and perfect to hang on the stroller.
What are your favourite fashion labels for you and your little darling?
When I shop I find satisfaction in finding clothes with a practical and nice design, as well as a decent price tag – something that you can hardly get in Zürich. Therefore my son has most of his things from Swedish KappAhl´s Newbie collection and from Bout'Chou in France. The top three for myself is Massimo Dutti, especially a specific store in France, that has great collections, Swedish COS and Twist&Tango from my hometown Gothenburg.
Emelie, thank you for the interesting interview.