Sunday Inspiration: win this cool Stokke kids chair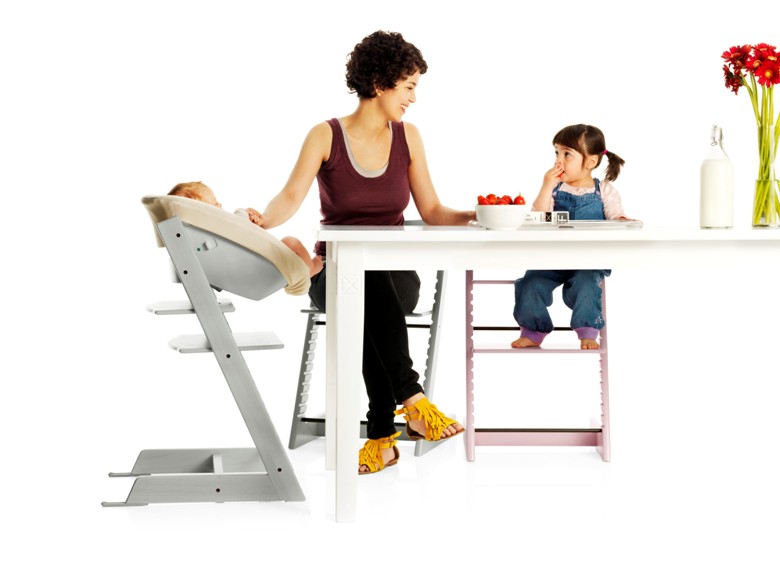 Today we raffle this very cool Stokke TrippTrapp kids chair with newborn set!
Hard to believe that the iconic TRIPP TRAPP high chair by Stokke has been central piece in our families for over 40 years.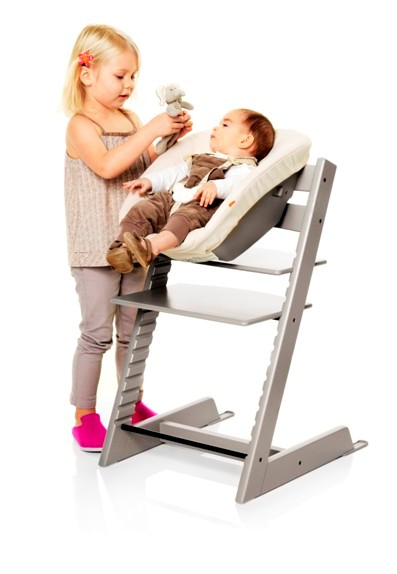 Once Pippa arrived at the stage when she could sit at the dining table my own old childhood memories of our beloved of TrippTrapp came up which has grown with me and been used up to the primary school age. In stylish white, I consider the high chair is even a genuine design classic.
When I've now heard from the great newborn set I was a bit jealous that I hadn't discovered it in Pippa's baby times:
The newborn set is a seat that is fixed on the classic TrippTrapp chair. Similar to a MaxiCosi the baby is strapped in it and can be part at the family table already from the beginning, even if it cannot sit on its own.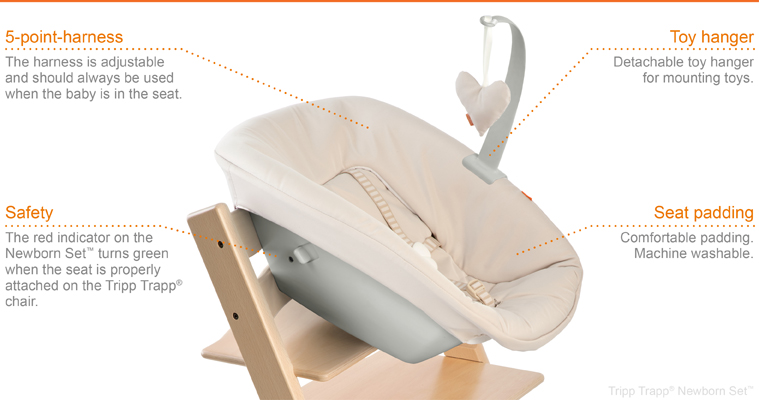 An cool solution – as I bet you all certainly know the phenomenon: the food is hardly on the table when the dwarfs will be awake and want to be part as well. And instead of eating with one hand with the child in the other arm, you can comfortable buckle up the newborn in the newborn chair, feed the baby, and even eat yourself.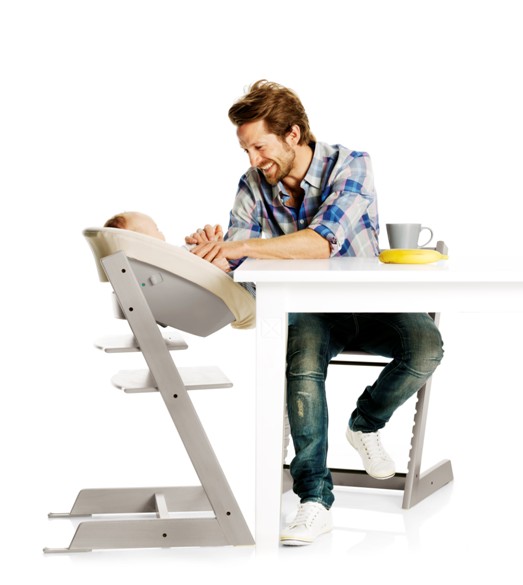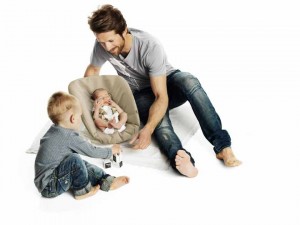 Logically, the newborn set is ergonomically designed so that small babies do lie comfortably. In addition, it has integrated a safety harness and various other safety precautions so that your cuties are also safe.
Several upbeat covers and cushions let you additionally customize your TrippTrapp.
As soon as babies can even sit, you can take off the the newborn set and install the baby set.
On www.stokke.de or in the FacebookGroup of Stokke you receive many other product news.
Win a Stokke TrippTrapp child high chair the newborn set included!
As you participate in the competition? Comment the competition until Saturday, 20 April at 18:00 here below and in our Facebook fan page. As a fan of our page, your chances of winning increase naturally in addition.
Good luck!
We will draw and notify the lucky winner on Sunday, April 21. As always our T&Cs apply and any legal claim is excluded.
21.04.2013: Congratulations to Dorothee Petermann, who was drawn as the lucky winner of the Stokke TrippTrapp with Newborn Set. Wishing you lots of fun with it!