Label Lovelies on Tuesday: Bugaboo meets Andy Warhol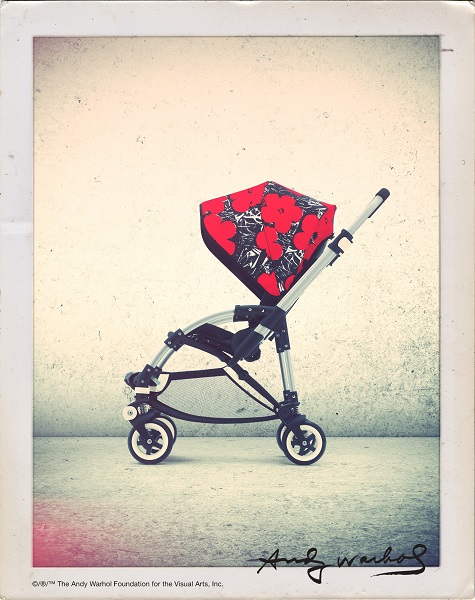 For many, he is the personification of charisma. More than 25 years after his death, Andy Warhol remains one of the most influential figures in contemporary art and culture. Creative thinkers inspired worldwide by Lady Gaga on Jay-Z up to Marc Jacobs – Warhol's life and his work. Now, even
Bugaboo
is part of the Warhol world.Warhol's Democratic art approach as well as its ability to present the ordinary from an unexpected perspective guideline agrees with bugaboos that innovation and iconic design should exclude anyone and be still exclusive just "exclusive without exclusion". Andy Warhol and the bugaboo brand can be described as icons in their respective fields of art and design and stand for originality, creativity, style and fun. The cooperation celebrates Andy Warhol's work and his ability with his art again and again to override the limits of time and age.
 Two years of creative cooperation
 Bugaboo is present in the years 2013 and 2014 total four different collections. "With every new collection, we bring our customers the legacy of Andy Warhol's a piece, we want its style, its authenticity and originality even more to the fore bring closer", so Madeleen Klaasen, Chief Marketing Officer at Bugaboo international. Michael Hermann, Director of the Licensing Department of the Andy Warhol Foundation, is enthusiastic about the project: "it's great companies to work, who understand the influence of Andy Warhol on the contemporary art and culture and develop products that reflect his personal sense of design. "For us, it was immediately clear: Bugaboo fits perfectly." In the spring of 2013, Bugaboo will present two Warhol designs. The cult of that had become "flowers" and the "cars" known to insiders.
The "flowers" collection
Andy Warhol explored his fascination with the fragile beauty of flowers with the flower series. The eclectic mix of red and black gives a playful elegance the exclusive print. The "flowers" printing adorns the clothing set, as well as the Sun and is available for the following models of Bugaboo bee, Bugaboo Cameleon3, Bugaboo donkey. In addition, the collection includes a flowers umbrella, also in the legendary Warhol optics, light blue and green.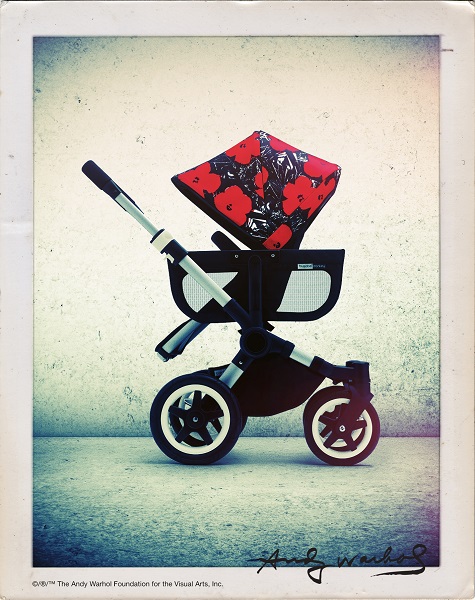 The "cars" collection
With the artistic re-interpretation of well-known consumer products, such as Coca-Cola and Campbell's canned soups, Andy Warhol became the leading figure of contemporary art in America. However less known was his artistic interest in the car. The selected print was constructed in 1962 and represents the moment of the movement, the effortlessly with bugaboos vision "go-and-explore-in-style" can be combined. The cars series integrates the playful and at the same time graphical pattern in black/off white. The print finds himself on clothing Kit and sunroof.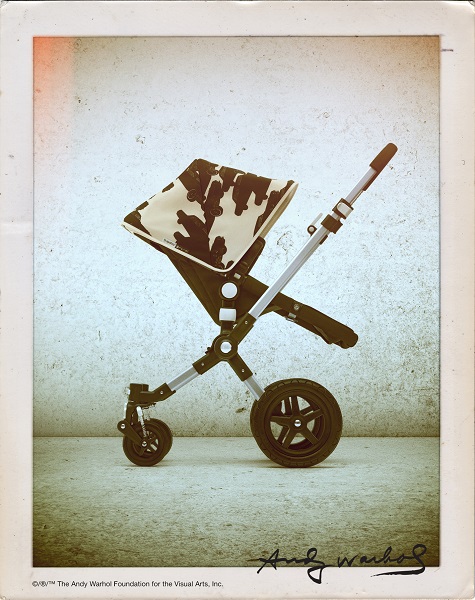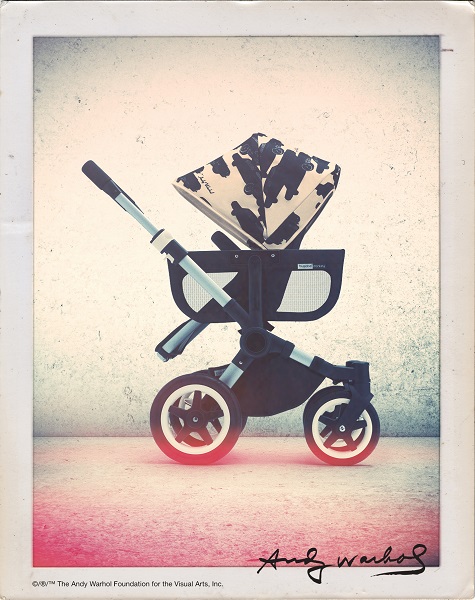 Available from may 2013
Only in Germany is the bugaboo Cameleon3 in the flowers and the cars collection (RRP € 1.079.00) available. What is special here is the matte black frame, which makes even this Special Edition. In addition, the collections include the clothing set for the bugaboo, the bugaboo Cameleon (€ 169.95) and the bugaboo donkey (€ 169.95) sunroof for the bugaboo bee (RRP €109,90) as well as the flowers umbrella (RRP €69.90). The range is available from may 2013 worldwide. A dealer in can be found at bugaboo.com/retail locator.