Fashion Friday: Fergies Pregnancy Style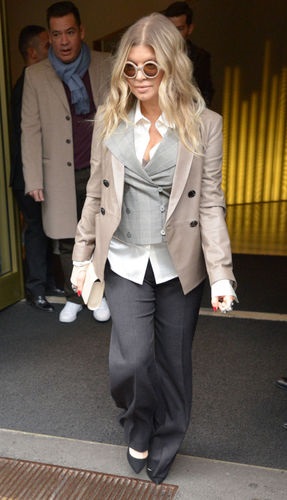 Foto mit freundlicher Genehmigung von Promiflash.de
Since spread the message that Fergie (37) is expecting a child with her husband Josh (40), the fashion world is waiting every day to see new exciting outfits of the pregnant singer. Because Fergie proved she has always a very keen sense of trends and a appropriate styling, she is very stylish even during her pregnancy. So Fergie packed her growing baby bump not in wide baggy sweaters, but skillfully created their very own pregnancy style.
In Milan, Fergie was spotted now in a wide Tweed trousers in the Marlene-look, which she wears  with a traditional white blouse and double buttoned Blazer. The casual trench coat gives the outfit the finishing touch.
And because we love the outfit so much, we restyle it for you!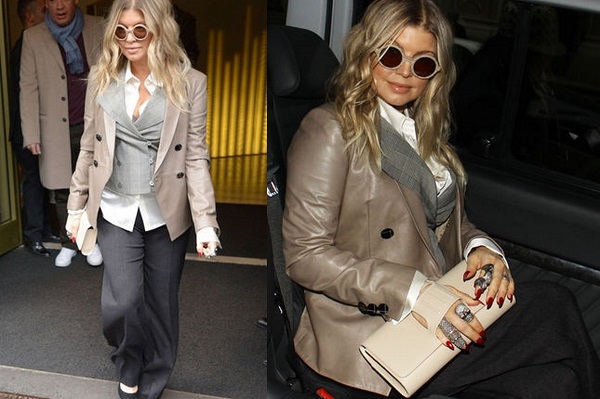 Fotos mit freundlicher Genehmigung von Promiflash.de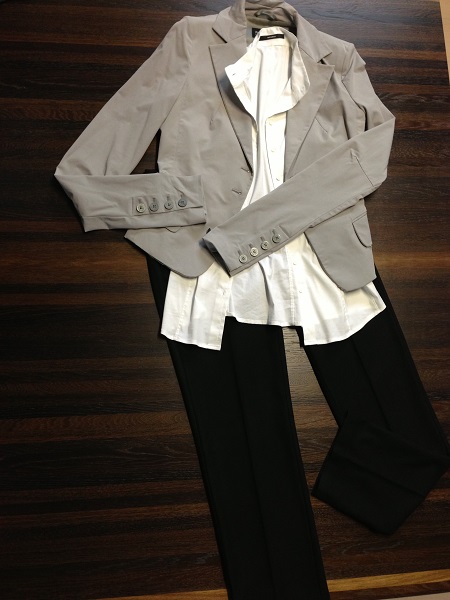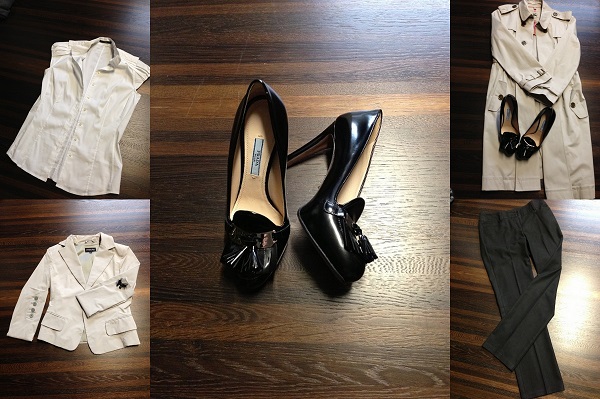 Trenchcoat – Burberry
Blazer –Patrzia Pepe
Pants – Darling Harbour
Blouse – Windsor
Shoes – Prada