Tootsy Thursday: Tanja, Mina, Joolz & Crocs
We are thrilled with Tanja Bülter about the birth of daughter Mina Estelle!!
Hatched on the 24.01.2013, it was only a few days later when she left the hospital in the stylish stroller JOOLZ Day Earth out into the wide world that awaits her with many new impressions, sounds and scents.
Of course, always at herside: Mama Tanja, who looks  simply, radiantly beautiful after only a few days after giving birth.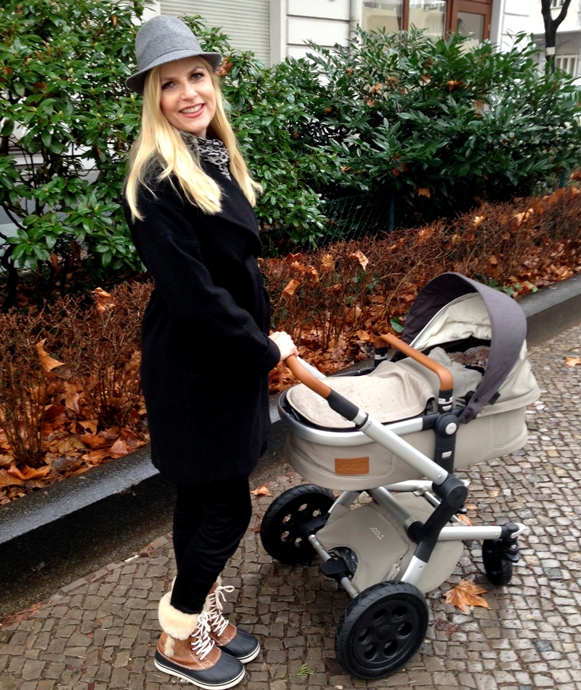 Shoes: Crocs
Pants/leggings: H & M
Coat & Leo cloth/nursing poncho: mamarella
Hat: vintage
In addition to the super stylish pram we especially like  Tanya's poncho and her casual Crocs. Just because the latter have recently really become stylish and we have also become fans of Crocs fur boots for cold winter days.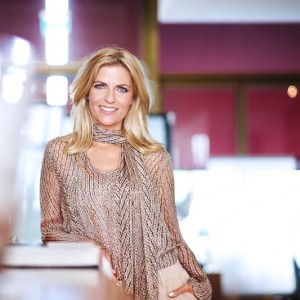 Certainly, Tanja last but not least has a talent for perfect styling due to her versatile jobs as a television presenter, columnist and media coach. Nevertheless, we do find this is not so easy after giving birth!
Tanja appears to succeed the same easily as she doing combining her work for RTL in front and behind the camera, with being a presenter on numerous events and in addition as a Charity Ambassador for the Foundation Herzkranke Kinder helping to raise awareness for kids with heart deseases.
More information about Tanja's Vita you can get on her website
Fotos: Curtesy of Tanja Bülter