Sunday Inspiration: Kennedy's dream of a room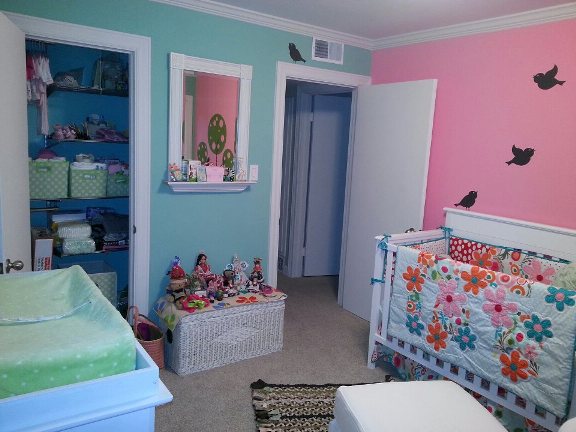 As part of our series "Sunday inspiration" Kennedy Harper (2 months) from San Francisco lets us catch a glimpse into her sweet baby room.
With lots of dedication and a lot more love her parents have made Kennedy's baby room truly individual.  
Three walls are inspired by the wonderful Tiffany & Co colors – soft mint green and white – while one wall is in bright pink. All the walls are neatly designed with cute black birds and colorful trees.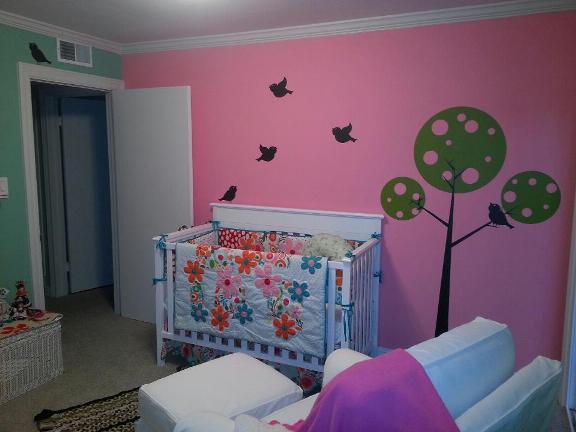 White wood furniture form the basis. With cute, subtly colourful details Mom Veronica has created Kennedy's room into a perfect deviation from the classic-simple girl room.  Delicate girl details skillfully mix with bold accents.
For sure, one will not get enough of it for a long time!
Cute details such as this white mirror with shelf set little loosen up with colorful highlights.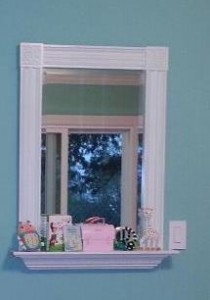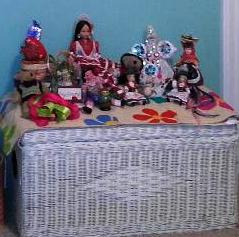 The cute dolls and figures are souvenirs of travels and also expression of Veronicas Latin American roots.
The simple but beautiful dresser was pimped in the meantime with cheerful flower buttons in order to enhance the cool white in a warm and friendly way.
Kennedy's mother Veronica is a marketing expert but actually, you could let her perfectly work as an interior designer as well.
As not only the children's room was so lovingly designed. Also the rest of house is a perfect blend of stylish California chic with warm wooden nuances.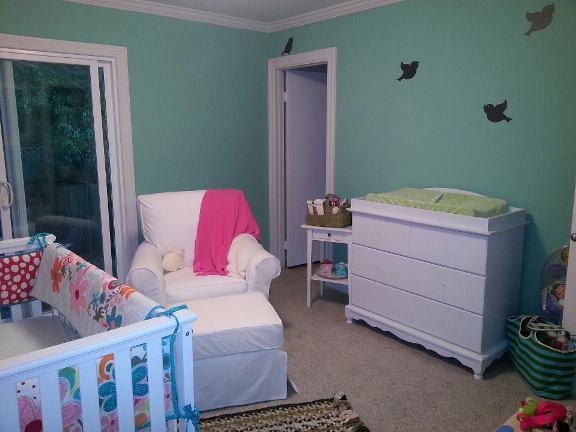 Furnishing elements, amongst others by:
– Pottery Barn
– Flohmarkt
– Graco
– Ikea
– Lizzie Cotton Designs
You have also created a charming and heart-opening room for your cutie and would like to share your design inspiration on kids-and-couture? Then take some nice pics and send them via email to info [ät] kidsandcouture.com