Maritime summer styles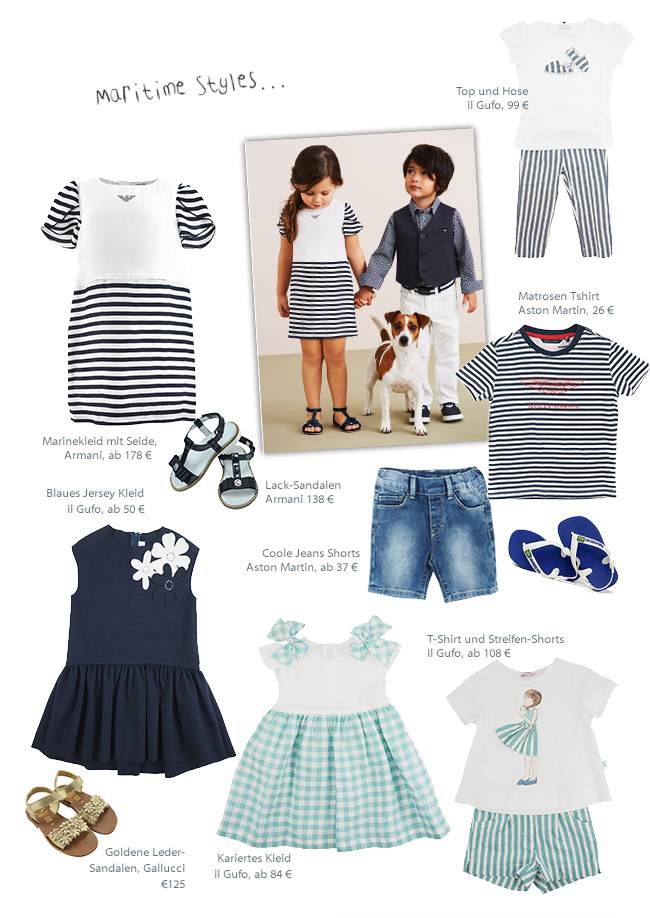 The reinvention of the sailor's style. Adorable, maritime summer dresses, pants, hats and shoes by brands like Il Gufo, Armani, Aston Martin or Catya gets us immediately in vacation mood and make us instantly feel fresh ocean air.
With rising temperatures, fashion kids enjoy intensive colors and summerly designs in hip striped look. Absolute fashion must-have of the season is the hat. Whether trendy Panama hat in straw or casual cotton sun hat, hat is a must-have this season.