Sunday Inspiration with Little Marc Jacobs: It´s love!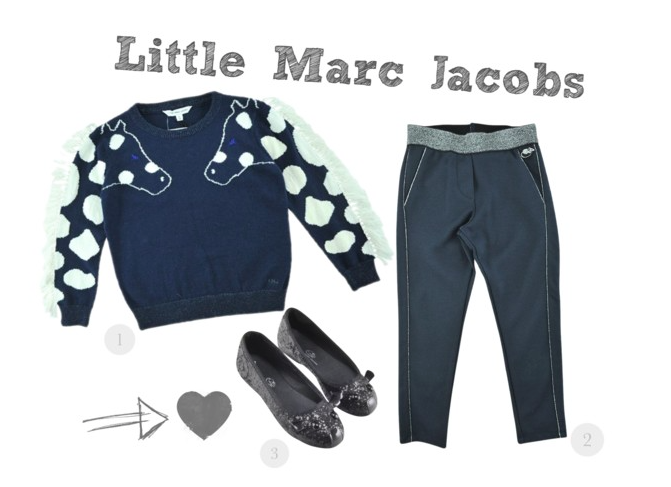 We all know that love at first sight is nothing that happens to us every day. Mostly it´s like: Is this really the right thing for me? Should I really…? But sometimes it´s hits us out of the blue and we know: Yes, this is it.
This happened to us when we saw the latest collection of Little Marc Jacobs. 
And  that´s why we have been waiting for the postman to ring since weeks. Couldn´t wait to present all the cute and beautiful pieces in our shop. Here is a Sunday Inspiration with a small selection of what will be waiting for you.
The picture above is showing:
1. A blue and white knitted jumper wit horses.
2. Dark blue pants with glittering cuff.
3. It´s a classic shoe: Mouse ballet flats with glitter.
Number 2: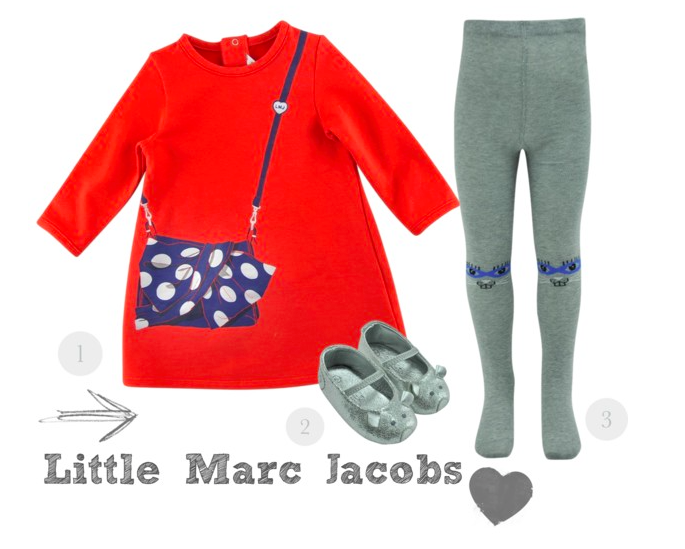 2. Silver ballet flats for baby girls.