Label Love: Back to school with Aston Martin&Armani.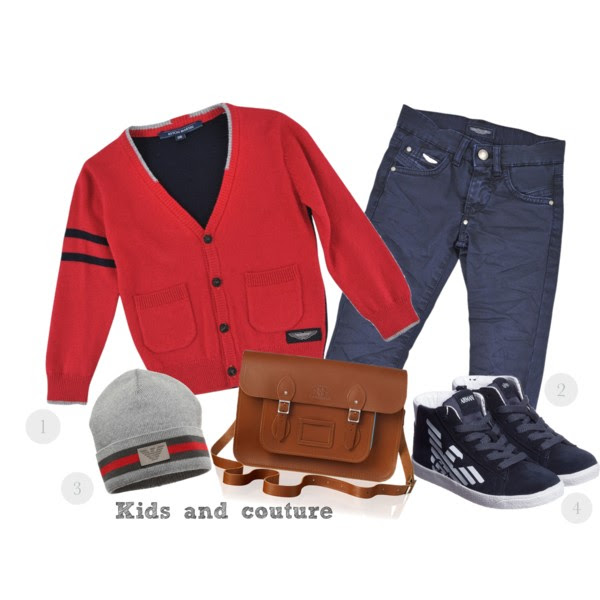 Summer holidays are nearly over and it's time to prepare for school! The kids are not happy about that and we have to admit that we wouldn't say no to some more weeks of sun and beach as well.  The last weeks have been too nice and relaxing. And now: Books and notebooks have to be bought, practical and yet chic outfits have to be chosen. At least this we already did…
The perfect outfit for stylish schoolboys:
1. Red cardigan by Aston Martin.
2. Must-have: Blue chinos by Aston Martin.
3. Sooo cosy: grey hat by Armani Junior.
4. Stylish sneakers by Armani Junior.