Label of the week: In ♥ with Roberto Cavalli.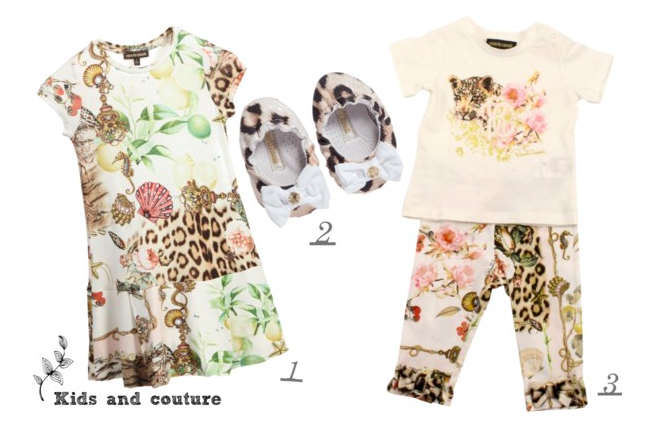 In this big and glamourous world of fashion, there are many great designers, but there are just few whose creations are breath-taking. One of them is Roberto Cavalli. We have to admit that we are already exited months before when it comes to the release of his latest collection. With his current summer designs the Italian did more than a good job. Leo-print meets Flower-Power meets underwater-world.
1. Must-have for little mermaids: Jersey-dress by Roberto Cavalli.
2. Is there anything cuter? We don't think so: baby-shoes by Cavalli.
3. Leo-love: Shirt for baby-girls with matching leggings by Roberto Cavalli.
Not without Cavalli! Pippa is solo in love with her summer dress ♥♥♥