Label Lovely – Raffle with aden & anais
Not just since the cutest Royal baby in the world, Prince George, has left the Hospital wrapped in a magical aden & anais blanket, the American baby brand is the talk of the town.
The Australian Raegan Moya -Jones, who founded the label aden & anais 2006, succeeded in something I had been looking for so long: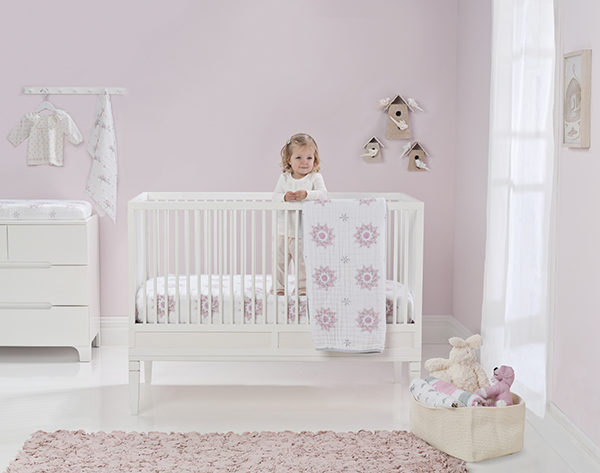 She managed to transform everyday items such as burp cloths, bibs or swaddle blankets for babies into stylish fashion pieces putting emphasis on style besides functionality (like absorbency, cuddle factor, etc).
Now mommy or daddy do not have to take the burp cloth of the shoulder before going out but it's even a styling item when you step out in public with baby.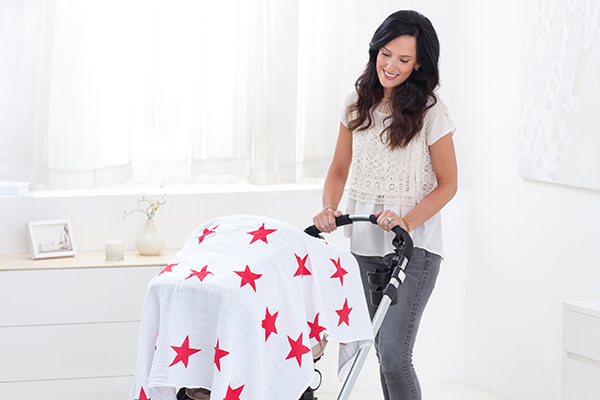 The best known here in Germany so far are the cheerful muslin burp cloths in pastel shades, with the bright-colored stars or animals.
In America however, aden & anais is mostly known for their SWADDLE cloths.
Under swaddle one understands special wrapping techniques in which infants are tightly wrapped in a cloth in their months of life . This limits the movement of arms and legs, which has a very soothing effect on newborns.
The material is perfect for delicate baby skin as it gets softer with each wash, and so the baby has a warm, cozy feeling. In addition, the light muslin fabric protects against overheating and gives the baby the necessary freedom of movement while swaddling.
We particularly like the Easy Swaddle ™ because swaddling doesn't need not be complicated. To make swaddling easier, the traditional swaddle cloth was evolving: The lightweight and breathable cotton muslin is with enhanced with snaps and can be easily closed. The Easy Swaddle offers baby a warm sense of safety and guarantees them and us parents a restful night and a deep sleep 🙂
Meanwhile, the productline has been extended with numerous stylish everyday helpers .
Whether the cheerful bibs "Burpy Bip 'in soft Tiffany mint, lightweight sleeping bags for sweet dreams or even large bedspreads for lounging on the couch – aden & anais offers enchanting, fragrant products for many applications.
We were thrilled to hear that Raegan Moya-Jones has now been rewarded with the "Entrepreneur of the Year Award" in New York in the category of "consumer product"! Very well deserved – as we find !
Of course, numerous celebrities and celebrities such as Charlize Theron, Beyonce Knowles, Alessandra Ambrosio, Jessica Alba or Orlando Bloom are convinced swaddlers and wrap their little darlings in the cheerful cloths.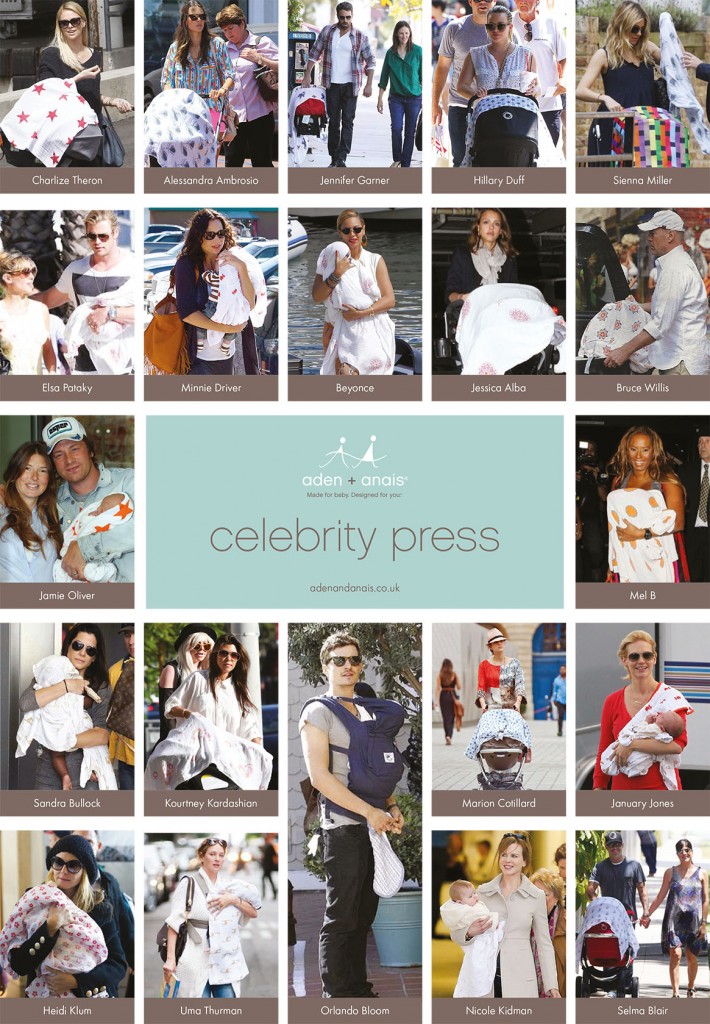 Quelle: aden & anais press
Als besonderes Schmankerl verlosen wir unter euch 5 Sets der tollen Pucktücher von aden & anais. Und zwar die übergroßen SWADDLE Tücher mit roten Sternen, wie ihr sie unten auf dem Bild sehen könnt.
As a special treat to our readers we are giving away 5 sets of the great swaddling blankets from aden & anais. Namely, the oversized swaddle blankets with red stars as you can see them below on the picture.
How you can win?
Share our raffle on Facebook
Leave a comment down below so we can notify you in case you win.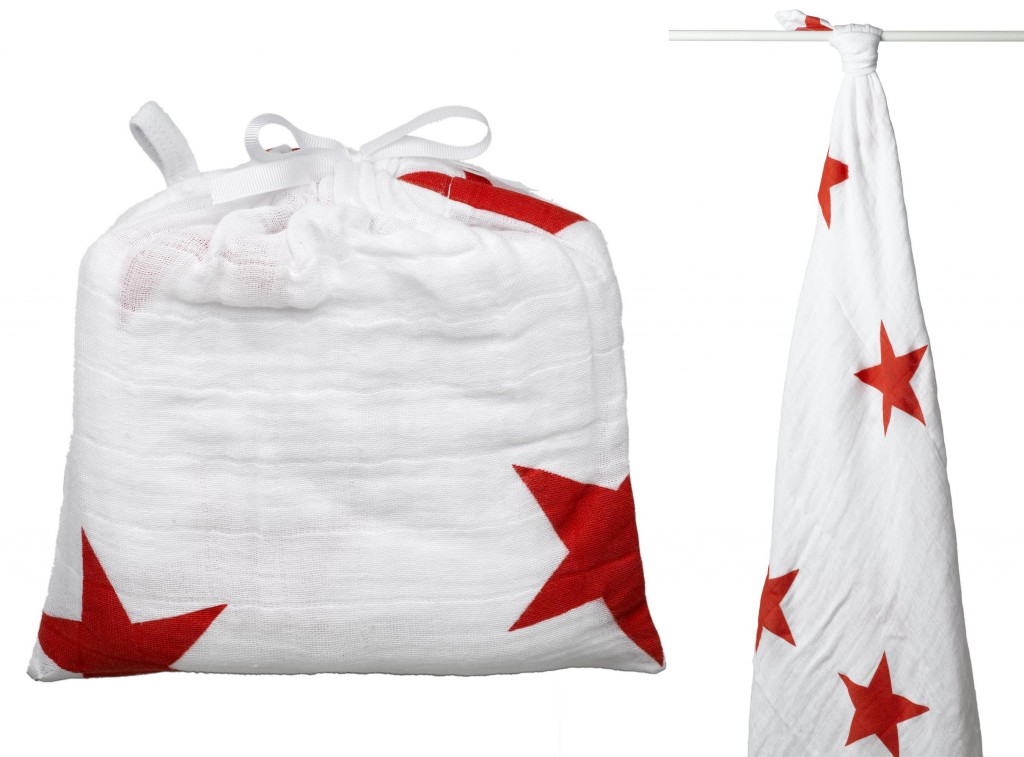 Quickly participate and win:
Participate until this Wednesday, July 9th 2014 (midnight) in the raffle. We will then draw and publish the winners on the blog and notify them by email.
We keep our fingers crossed!
****************************************************
Addition from 09.07.2014:
Congratulations to the winners of our aden & anais raffle (we've notified you via email asking for your mail adress – so check your mailboxes :-))
– Kathrin
– Myrah
– Mareike
– Sunny
– Inka
As always, our terms and conditions apply and any legal claim is excluded.