Fashion Friday: Cool Kids by Marc Jacobs.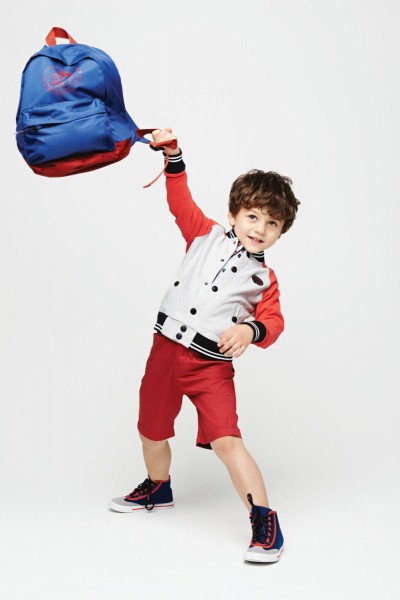 Thank god it´s Friday! School´s (nearly) out and all that the kids are thinking about is the upcoming weekend. Put your school bag away and enjoy your free days. What to wear then?
Well, Little Marc Jacobs of course, because there is no designer that creates such trendy and casual looks for cool boys. Marc Jacobs seems to know what boys want – perhaps he remembers his own childhood. We love all of his comfortable and on the same time stylish clothes. Especially the College-jacket is a must-have, because it never comes out of fashion, it´s like the evergreen of the wardrobe.
We can just hope that the boys don´t grow too fast –or that the next child will be a boy again.. But hey, who says that this jacket is only made for boys… 😉