Fashion Friday: kids and couture visiting Pitti in Florence.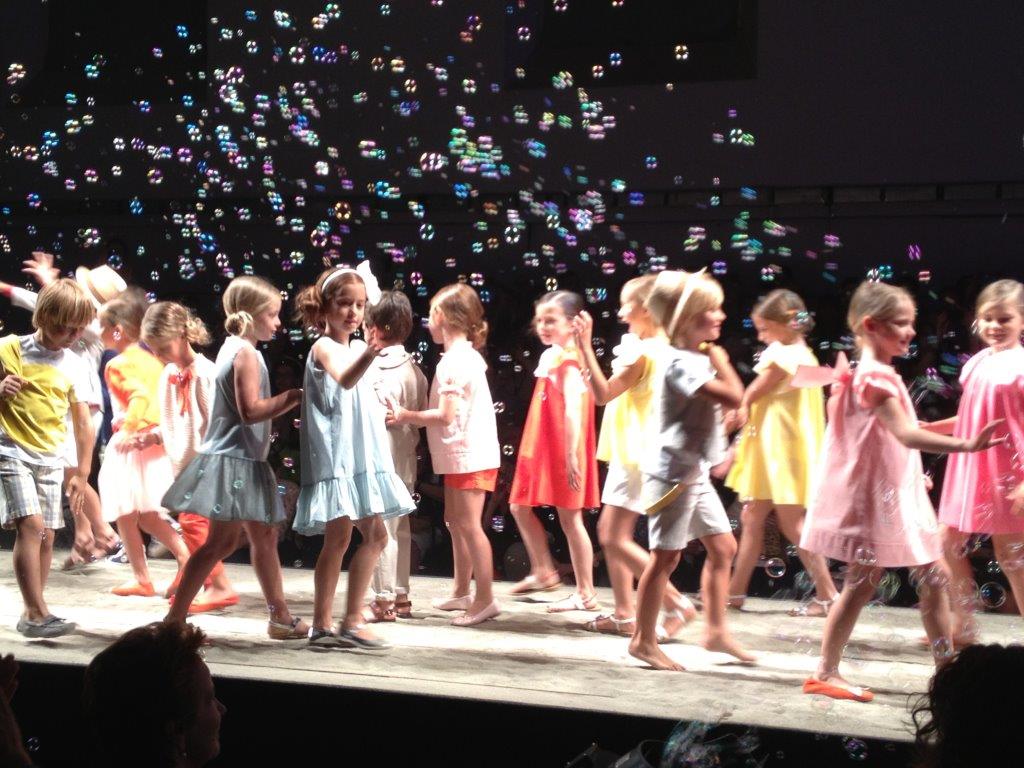 Phew! What a day! As we already told you, we flew to Florence on Wednesday. What are we doing there? It´s no holidays, we can tell!  We are visiting Pitti, one of the most important fashion fairs for kids. It´s total fun and we are definitely having the time of our lives, but our feet are not happy about this journey. We have been running around for hours finding the newest trends and most beautiful kids fashion. In between we met Roberto & Eva Cavalli (you will read more about this soon) and did a little party hoppning (this was both not  bad at all 😉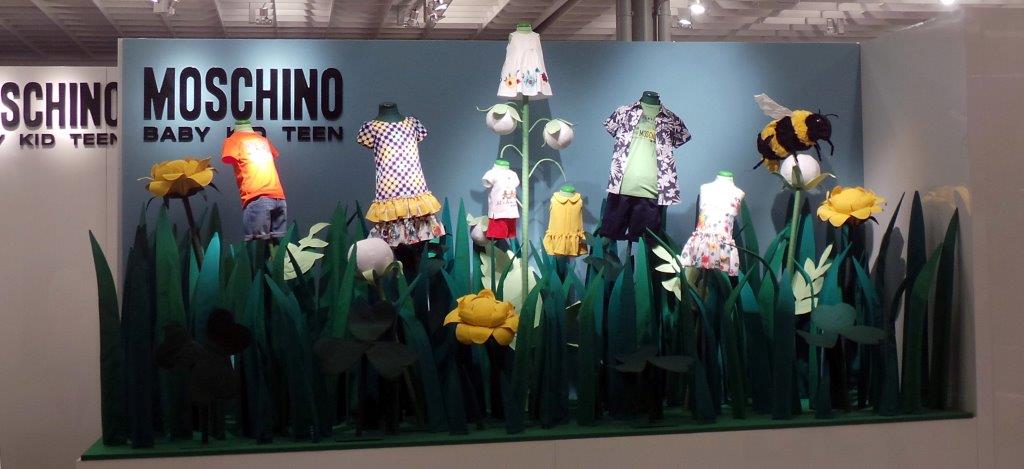 Visiting the fashion fair in Florence, it´s always very inspiring: Soooo many great designers. One of our favourites is Moschino. The Italians fell in love with blossoms – the colourful pattern is just everywhere!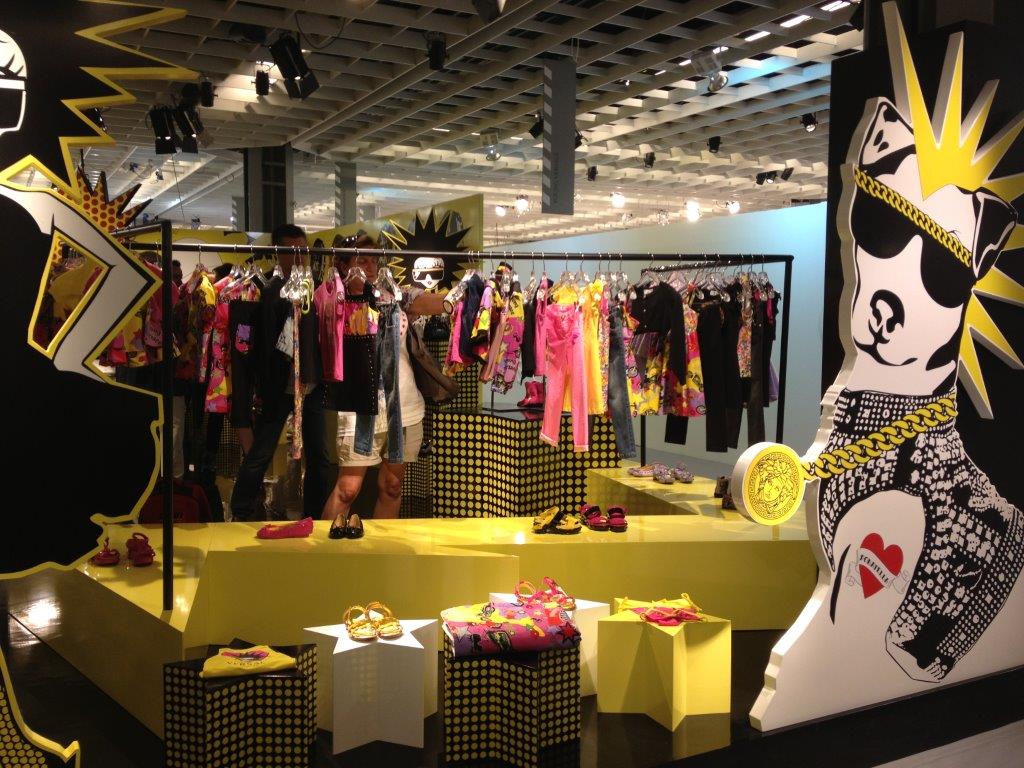 Pink, yellow, white and black are dominating Versaces upcoming collection.  We especially like the new "dog print" – wait and see or have a look here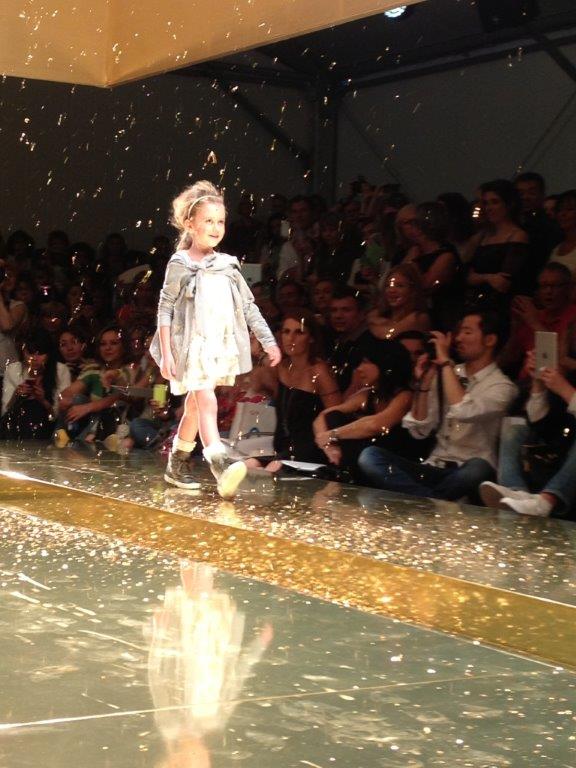 Twin-Set is one of the newest members of our kidsandcouture fashion family. We were really looking forward to see their fashion show. Their motto: Let it sparkle! The upcoming collection brings us a lot of laces, combined with casual jersey and leather! Just beautiful!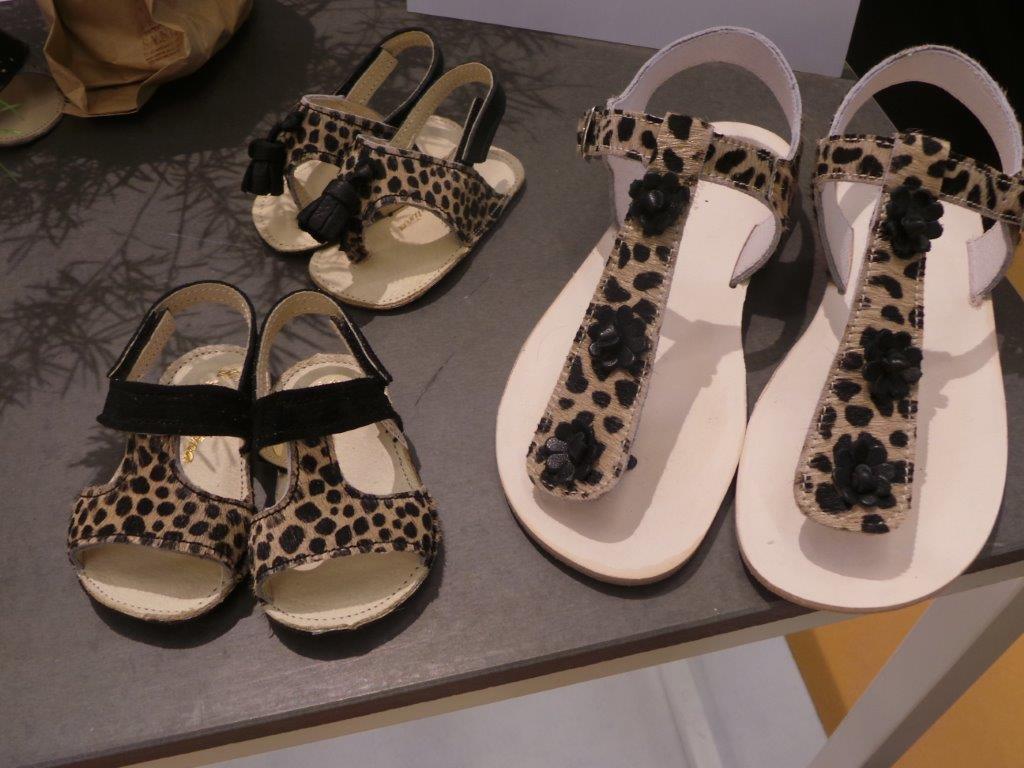 Shoe label Sonatina made us smile, because their designs are so cute. Designer Lena Aboo deciced to have some jungle prints and we love the idea!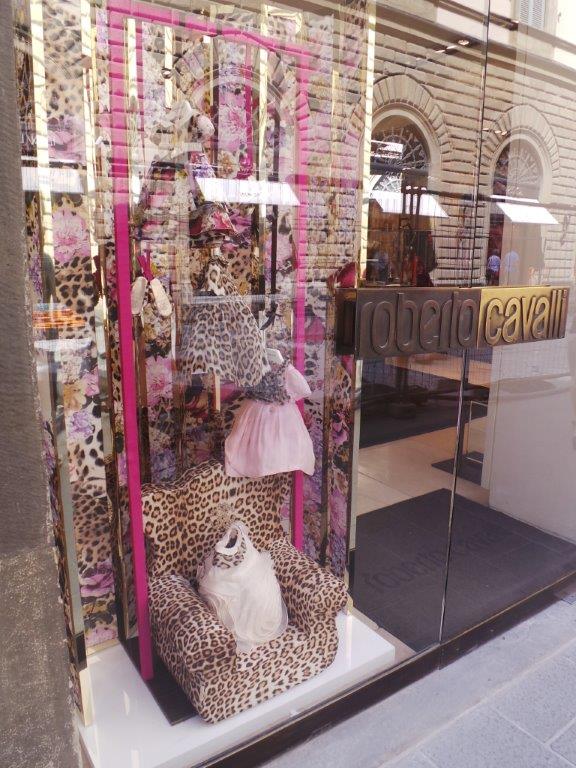 Although our feet were hurting after visiting the first designers, we had to stop by Cavalli & Fendi. It was worth it! Precious fabriks and a lot of colour – really beautiful! 
We will tell you more about our experiences on Sunday. So stay tuned!