Sunday Inspiration: Christmas gifts for little boys!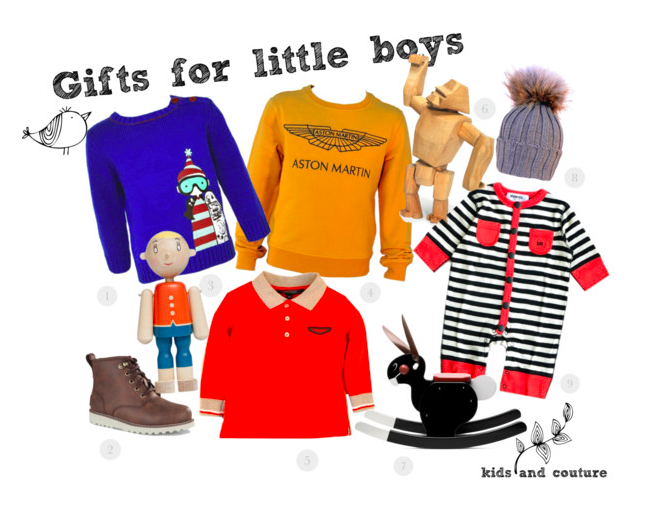 It´s still two weeks till Christmas – only two weeks we must say, because we have to admit, that we don´t have bought any gifts until today. Ahhhh! But, hey don´t panic! At least we already have some ideas for really nice presents.  Perhaps it´s some inspiration for you, too. 
Here we go…
1. Funny jumper by Little Marc Jacobs.
2. Cool boots by UGG.
3. Wooden doll by Finnishdesignshop.com

4. Trendy jumper by Aston Martin.
5. Red shirt by Aston Martin.
6. Gorilla-love by fab.com.
7. Rocking horse, mhhhh, rocking rabbit by connox.com.
8. Cosy hat by Catya.
9. Cute baby suit by Rykiel Enfant.