Guest contribution by Mum*n*More: Black is beautiful!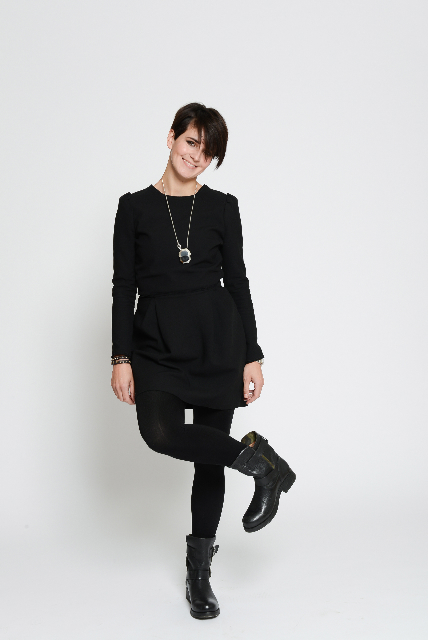 We are glad to have another guest contribution by the fabulous bloggers Ines and Gloria from Mum*n*More. The two are really stylish and always know how to dress well. Today, Ines is telling us about her favourite colour for the upcoming winter.
When it´s getting cold outside and the winter ist coming, I follow one rule: Black is beautiful! There is no other colour which shows coolness and understatement so perfectly. If I wear black from top to toe, I always try to pimp the outfit by using accessories like a nice belt or the silver necklace I am wearing on the photo. Silver and black do fit really well together!
dress: Zara
necklace: COS
bracelets: Mango
tights: Tchibo
shoes: Koah