Label Lovely: Parisian peachiness with Oscar et Valentine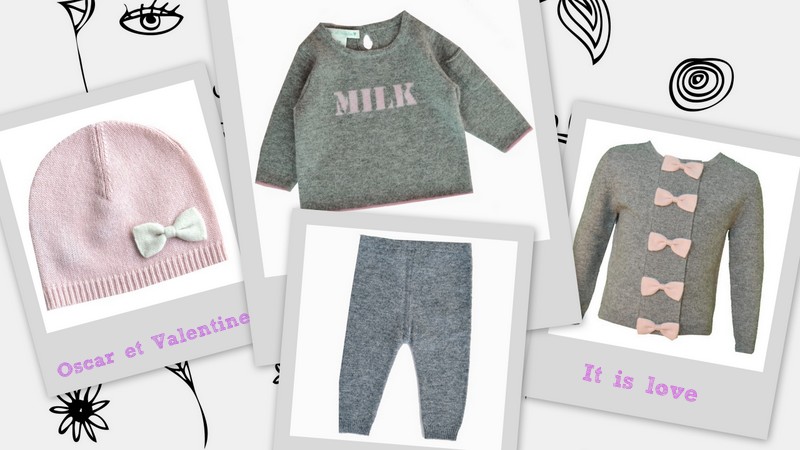 Attention, please: Now it´s getting very cosy! Today we present a real must-have for the upcoming autumn. A great combination by the great french label Oscar et Valentine.
Oscar et Valentine – that means beautiful  and high quality cashmere clothing. The small Parisian company has  specialized in exclusive clothes for babys and kids and is very successful with that. No wonder, because their design is not only good looking, but also classical and timeless.
Restrained colours and small gimmicks as little bows on cardigan and cap – Oscar et Valentine demonstrates two things:
1. French design is still and will always be amazing.
2. Cosy and comfortable clothes can also be really chic!