Tootsy Thursday: Howdy, fancy boots!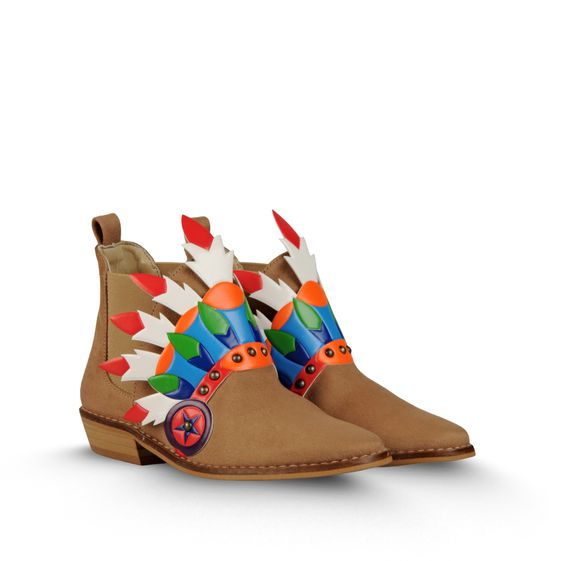 Aren´t these shoes totaly extravagant and stunnning?
Designing these boots, Stella McCartney will have been certainly inspired by her children´s toys or by the cowboy-games of her childhood. However: The shoes are definitely eye-candy and the perfect companion for the upcoming autumn – with tights, skirt and jacket in jeans-optic and a cuddly shawl!
The little ones will love it: "Howdy, mummy, what do we get for lunch today?"
PS: If your daughter, after having bought the shoes, insists on sleeping in a tipi in the garden – well…. this is not our fault 😉