Sunday Inspiration: Travelling with kids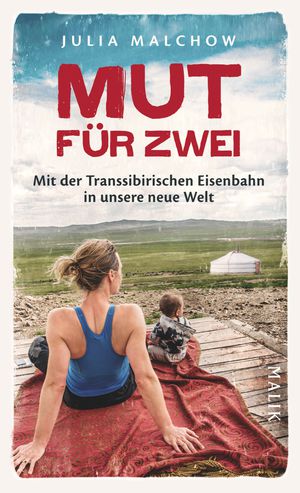 Julia Malchow ist 41 years old when she decides to start one of the biggest adventures in her life.  She travels 15000 kilometres with the Trans-Siberian Railway, from Munic through Siberia and Mongolia till China – but she is not on her own. By her side is Levi, 10 months old, and her son.
Now they are back after two months of travelling and Julia  Malchow wrote a book about this exciting time. It´s called "Mut für Zwei " and we are going to draw three pieces of this charming and exciting book.
How can you win?
Comment the competition until Saturday, 29th of June at 18:00 both here below or in our Facebook fan page and tell us where you would like to travel with your little darling and why.
As a fan of our page, your chances of winning increase naturally in addition.
Good luck!
We will draw and notify the lucky winner on Sunday, June 30. As always our T&Cs apply and any legal claim is excluded.