Sunday Inspiration: Sneak in Romeo's Room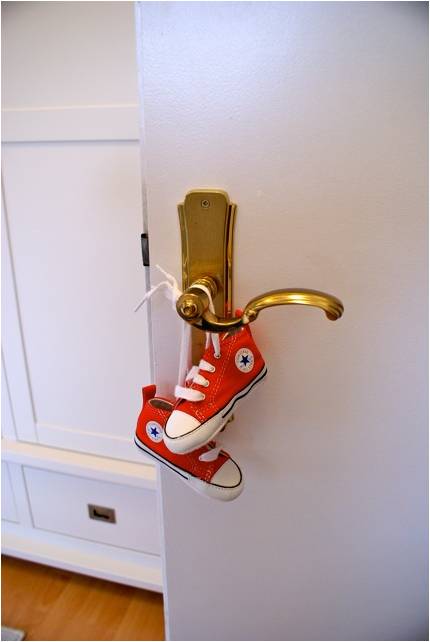 We are excited to give you insight into another, lovely kid's room.
Today little Romeo (13 months) shows us how lovingly his parents have designed his cute attic and we reveal which thoughts and furnishing ideas mom Katrin has moved into her hearts:
How can you utilize slanted ceilings in the room?

Slanted ceilings are perfect for building a cuddly daybed. Whether used for cuddling with mom, for playing or for a little nap in between. Katrin has given the old breastfeeding pillow a new task and it built the outline of the daybed with it (beige and white checkered in the picture). So she has created a barrier that is providing security in addition.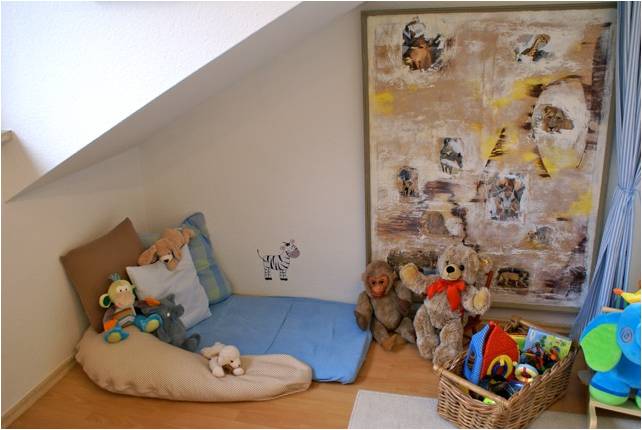 So you think colorful letter names at the door are too mainstream?

Then use Katrin's charming idea to hang old baby shoes on the jack. So everyone knows where the nursery is.

How can you make use of your disused Babybay if it has become too small?

Simply build a stylish bench from it. That way the littel ones can put on their shoes while sitting.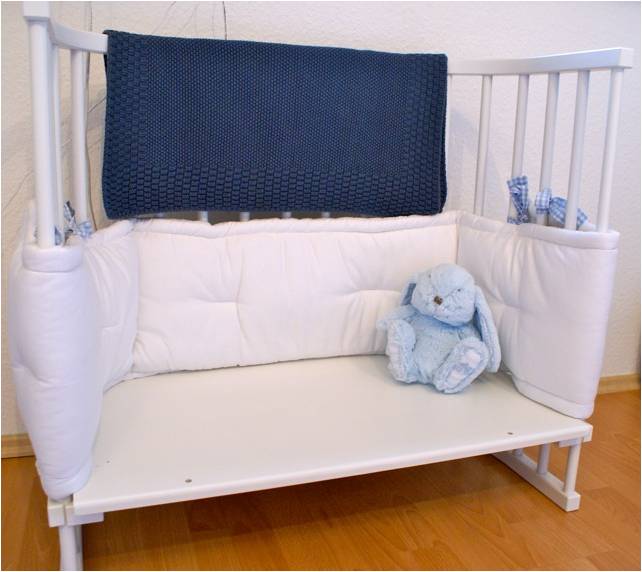 Why getting a rocking horse? A rocking elephant is much funnier.

And even more fun if the crown is cackling and the ears are squeeky. Kids will love the bright colors.

Still looking for a theme for your child's room?

How about a Zoo or jungle?That way your child easily meets the animals and their names.And you can invent bedtime stories about each animal.

Piggy banks are boring? That's not true.

The blue whale perfectly fits in the animal room, lights sky blue just like the blinds and protects the Basetti (colorful) and Zara plaids (blue).
Looking for great curtains for the nursery?

Then, Mama Katrin recommends you to have a look once at www.vossberg.de Beautiful things for boys & girls.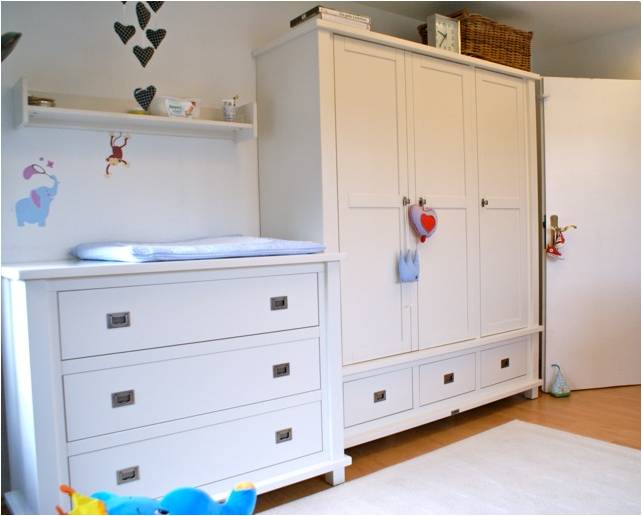 By the way, all furniture is from the Dutch label KIDSMILL and are safe for children.
That means doors & drawers go hard and don't close from alone. Small fingers are not pinched (here: model Shakery, for example, to purchase at www.4little.de  or at Pfüller in Frankfurt)