Sunday Inspiration: Not just little girls favor…PINK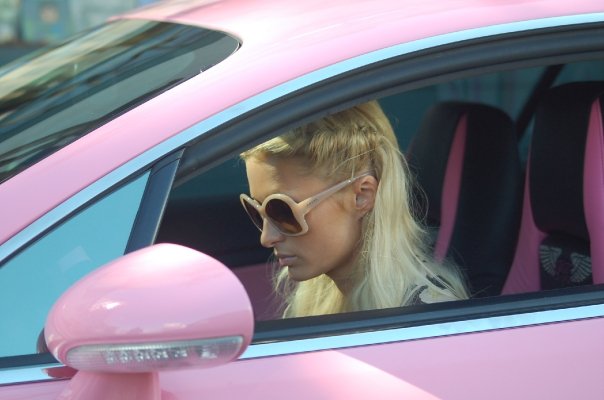 Lately,…. on Sunset Boulevard in Hollywood…. I just finished my appointments in the showrooms of Juicy Couture and Little Marc Jacobs, when I stumbled across the enchanting Paris Hilton.
She had just parked her bright-pink Bentley Continental GT in front of a spiritual bookstore (whether she was searching for enlightment? It remains a mystery).
Of course, my male companions were obviously shocked by the loud, in her opinion totally terrible color for a Bentley and asked Paris :
"Paris, why did you do this color to this beautiful car?"
She countered totally easy with her high voice:
"Hey guys, well not just little girls favor…. PINK!"
Well,… then that was settled and we find: Great job Paris, that you stick to your style no matter what!