Mom's Challenge: with Pampers against Tetanus
Tinker together and do good: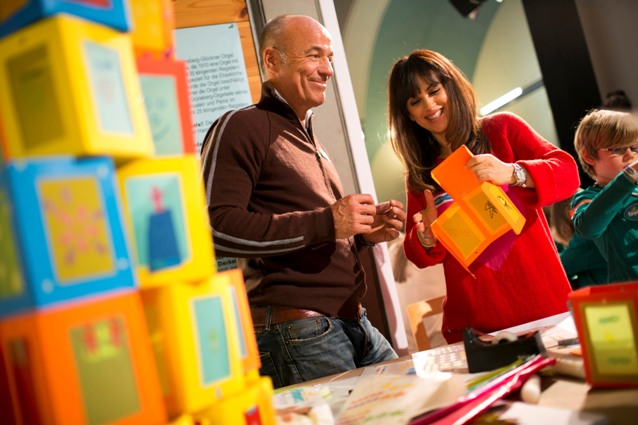 In the rooms of the brilliant Berlin children's Museum the celebrities Barbara Becker, Dana Schweiger, Heiner and Franziska van Almsick and Viktoria Lauterbach and 16 children involved together last Saturday in Berlin against tetanus in newborn babies.
Pampers had invited to participate in this charity crafting to support their campaign against tetanus in the third world.
For us, it was a matter of course, to hop into a plane and jet to Berlin supporting this event.
Regardless of the fact that pampers is simply the best diaper brand ever (no, I am making this statement out of my deep conviction and not because I would get something for it) I find this initiative highly supportable and important.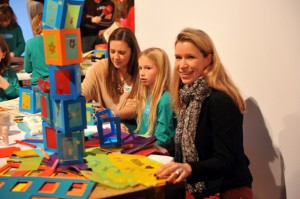 The Pampers initiative is totally simple and yet sooooo effective – for each sold pack of diapers, pampers donates a life-saving vaccine dose.
Since the start of the campaign 2006 the wonderful success of eliminating tetanus in 8 countries could be achieved.
WE ABSOLUTELY LIKE!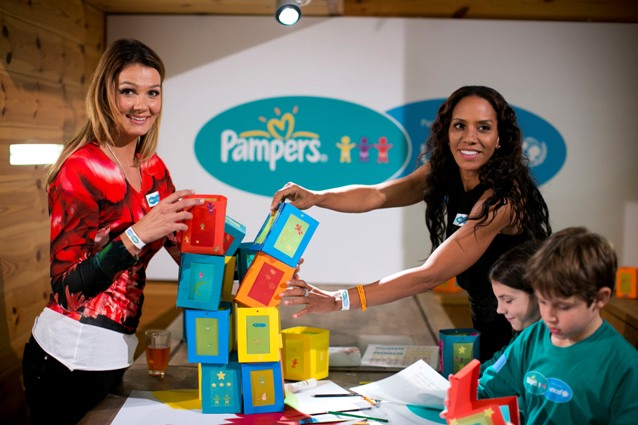 The 5 action ambassadors Barbara Becker, Dana Schweiger, Franziska van Almsick and Heiner and Viktoria Lauterbach not only ensure that the action is getting more media attention and support, but can also attest through their visits in 3rd world counties that the donations come in and actually help.
The stories are quite hard for us in the civilized world and bring us back on the ground. Not just because of the name similarity to me (name oblige Becker :-)) Barbara Becker tells us in a really nice, personal conversation, that it was very moving, to speak with women, who have lost their child due to lack of hygiene at birth and resulting tetanus.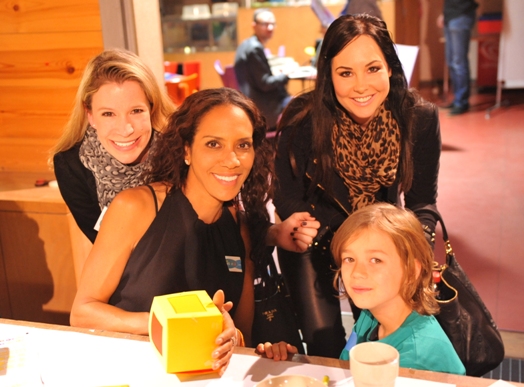 In the meantime, she is accompanied by son Noah to her travels to 3rd worlds countries such as Laos recently.
"It's nice to see that he is also convinced of this action and tackles it with," says Barbara Becker.
As a mom, it did also super good to hear that Barbara sees today, after 20 years of son Noah that her consistency and " beeing strict" somehow pays off. Noah sees her now as a sparring partner and advisor, attaches great importance to her opinions and wishes to eat again "meaningful" dishes which Barbara had cooked for her children which not always encountered enthusiasm. "Don't let  the small power struggles with your children discourage you", she says. "I now see that it was worth it".
At the craft event the celebrities and the 16 kids made s many lanterns as possible. For the lanterns, pampers donated 200,000 vaccine doses!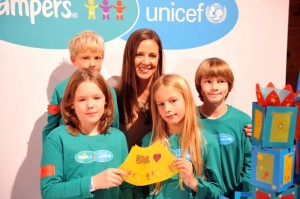 "I am delighted that I could be part today, because I feel I could help other people", so Emely Baldus, 10 years old from Windeck.
"It has really been fun. The children were so ambitious and have achieved a great success. I am very proud that I can be part of this action. We have done today a further contribution in the fight against tetanus in newborn babies", said Barbara Becker.
For us, it was great to hear the personal stories of the ambassadors and to see that the donations actually arrive at the right spot.
Franziska van Almsick told us she is now especially nimble in the Lantern craft as she had just made a tiger lantern with her son, which survived several lantern walks without burning down.
Barbara Becker was so excited of the crafting skills and well-behaved tinker supporters that she said she would like to take the little Arne home  ("the other Arne", as they said) .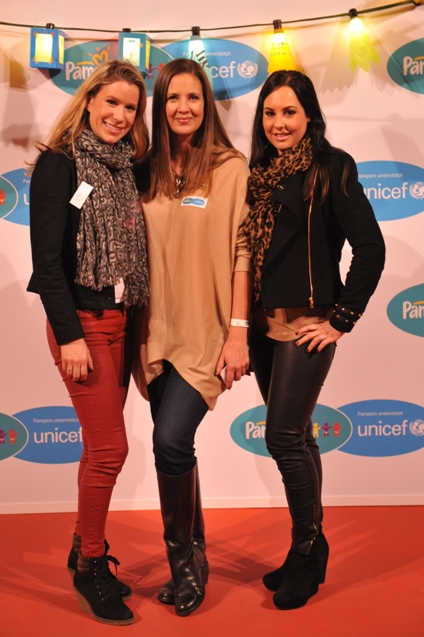 At the end of the tinkering, the children hung together all lanterns to a long chain of lights and helped to hang it up at dusk.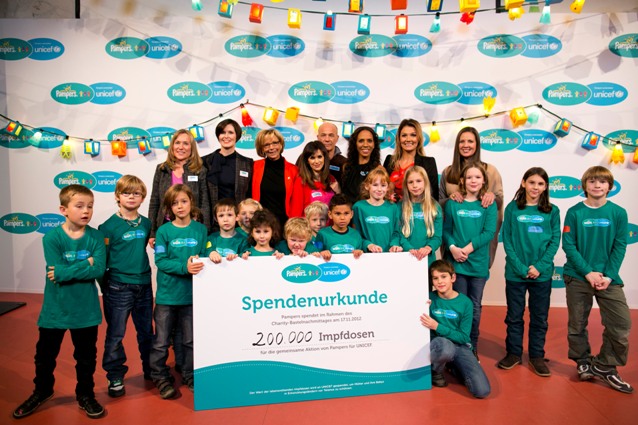 "The shining children's faces and the glowing lanterns show, that we have done something great today. Together with the colleagues and the children we put a sign in the fight against tetanus", says Heiner Lauterbach.
A very successful event and we are proud to be able to support this campaign with!