Mom's challenges: first words or baby Chinese?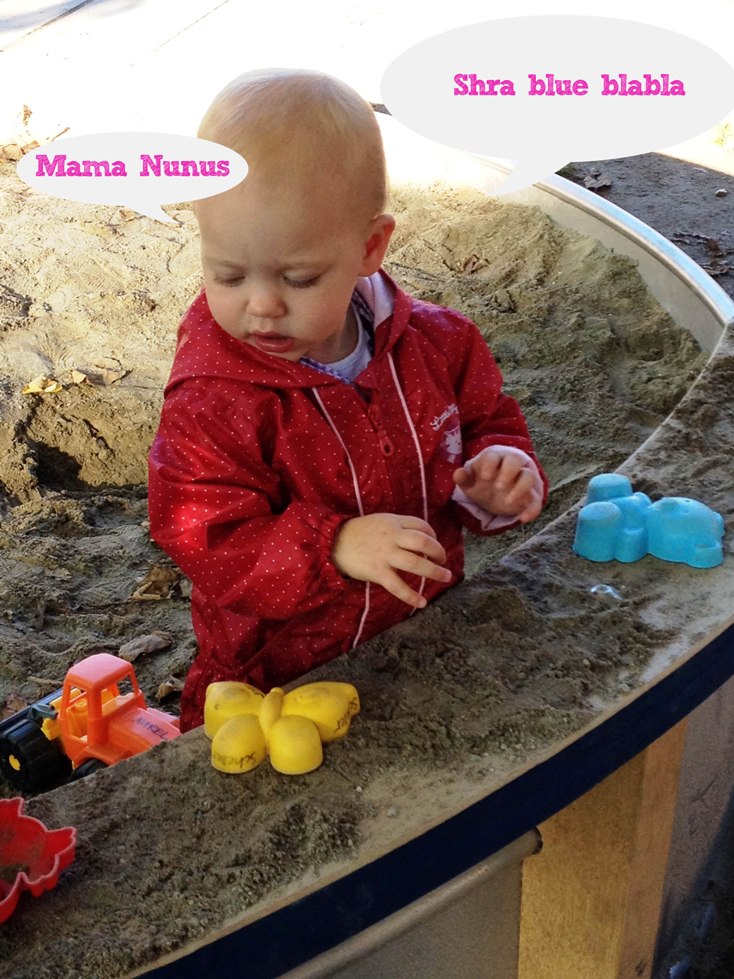 Actually too adorable:
The first words of our little sweetheart.
However I am challenged everyday: What are you talking about, my dear child?!
Philippa enjoys it a lot to stand in front of me gabbing on me like a little bird. What sounds to me like fluent baby Chinese are partially real words which I am supposed to understand. Too amusing! Especially if I again do not understand a word making her totally grumly and chatty more than ever.
Here are a few real nice abstracts from our daily baby Chinese life.
Mamam Nunus > Eating noodles
Mama Nucki > I am Mum's Schnucki (German for Sweetheart)
Necke da > There is a snail
Mama Miiii > Mama, I want my milk
Tatütataaa > The firemen
Blüüdä > A Blüte (German for flower)
Mama Dua > Mama, I want to wear shoes
Musi > my Schmusi (German cuddle toy)
Actually I find these words so cute and adorable that I would love to preserve them.
But no, certainly I am repeating the words properly in order to teach Pippa proper language skills.
Do your sweeties also talk such a bafflegab? And what's your favorite word from Baby's Chinese?
I am happy to rear your posts!