Mommy Monday: No Clogs allowed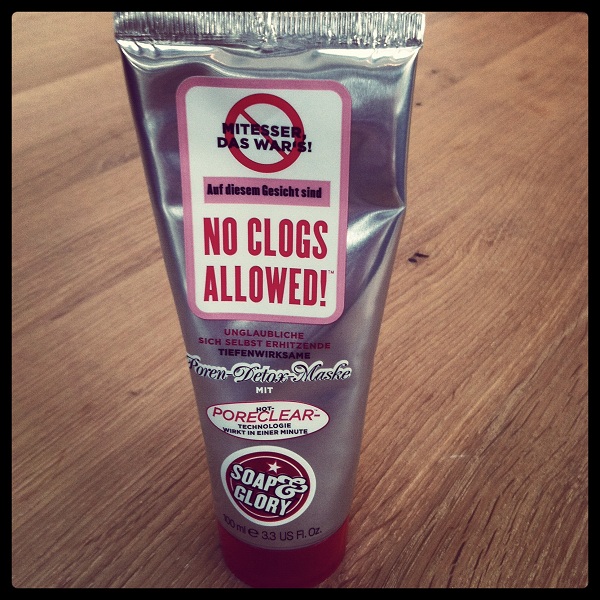 The self-heating mask from  Soap&Glory  is perfect for all moms whose skin is easily stressed showing little impurities in the turbulent everyday with their kids. Also due to the hormonal change after giving birth, the skin often appears oily and uneaven. That is where the Detox-mask kicks in and deeply cleans pores.
An especially developped ingredient changes color during the use. Directly upon application the thermal effect kicks in making the face feel comfortably warm. Massage for a short moment , let soak and then rinse off with warm water.
Voilà, super soft rosé skin appears again, just like your own baby has.