Fashion Friday: Fall Outfit from Paris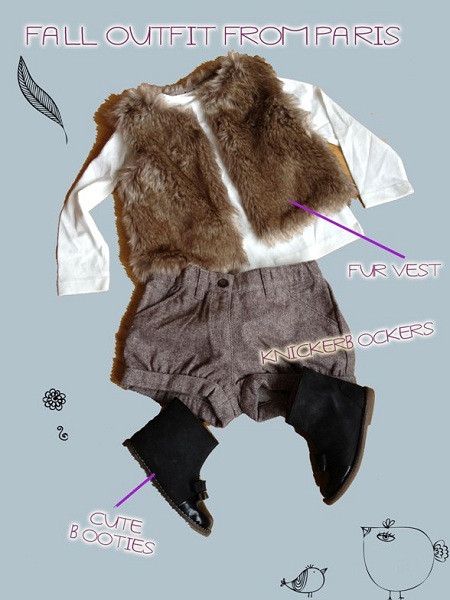 WE definitely MUST show you Pippas fall outfit from Paris and thank god haven't forgot to post it. The little cutie was wearing this outfit during her visit in Paris and is combining the FASHION MUST HAVES of the current season:
fur vest and knickerbocker shorts with little black ancle booties.
Everyone in the fashion week turmoil discovering Pippa was totally excited about her cool fall outfit!