Family Fun: Cake in a jar for everyone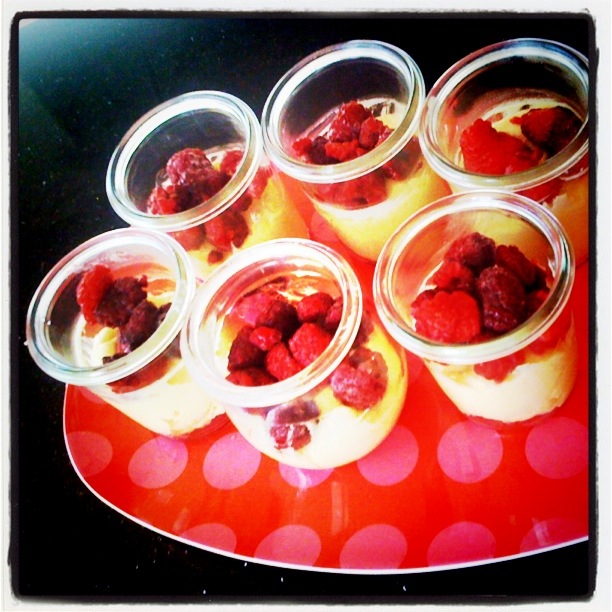 { ABSOLUTELY YUMMIE } { ABSOLUTELY HIP } { ABSOLUTELY NEAT }
These cute cakes in a jar will definitely be the eye catcher of your next coffee table, especially during kids birthday parties they are very famous.
Super yummie and super easily made so Mommy can impress with the cakes in a jar without lots of effort 🙂
The recipe is a very simple cake dough and depending on the season you can vary with the fruit you put in. I love to put the cakes in the neat WECK-jars, as they are save to be put in the oven plus they do look so cute. However you can certainly take any other soufflé form.
Simply put everything at 180°C into the oven and bake for 30-40 minutes (please check with a needle in the end whether cake is ready)
RECIPE:
100g butter
100g sugar
2 eggs
150g all purpose flour
1 1/2 TS baking powder
2 ES milk
Fruit you like (here I used frozen rasperries, but you can certainly use apples, apricots,.. )