Comfy and hip fall outfit from Juicy Couture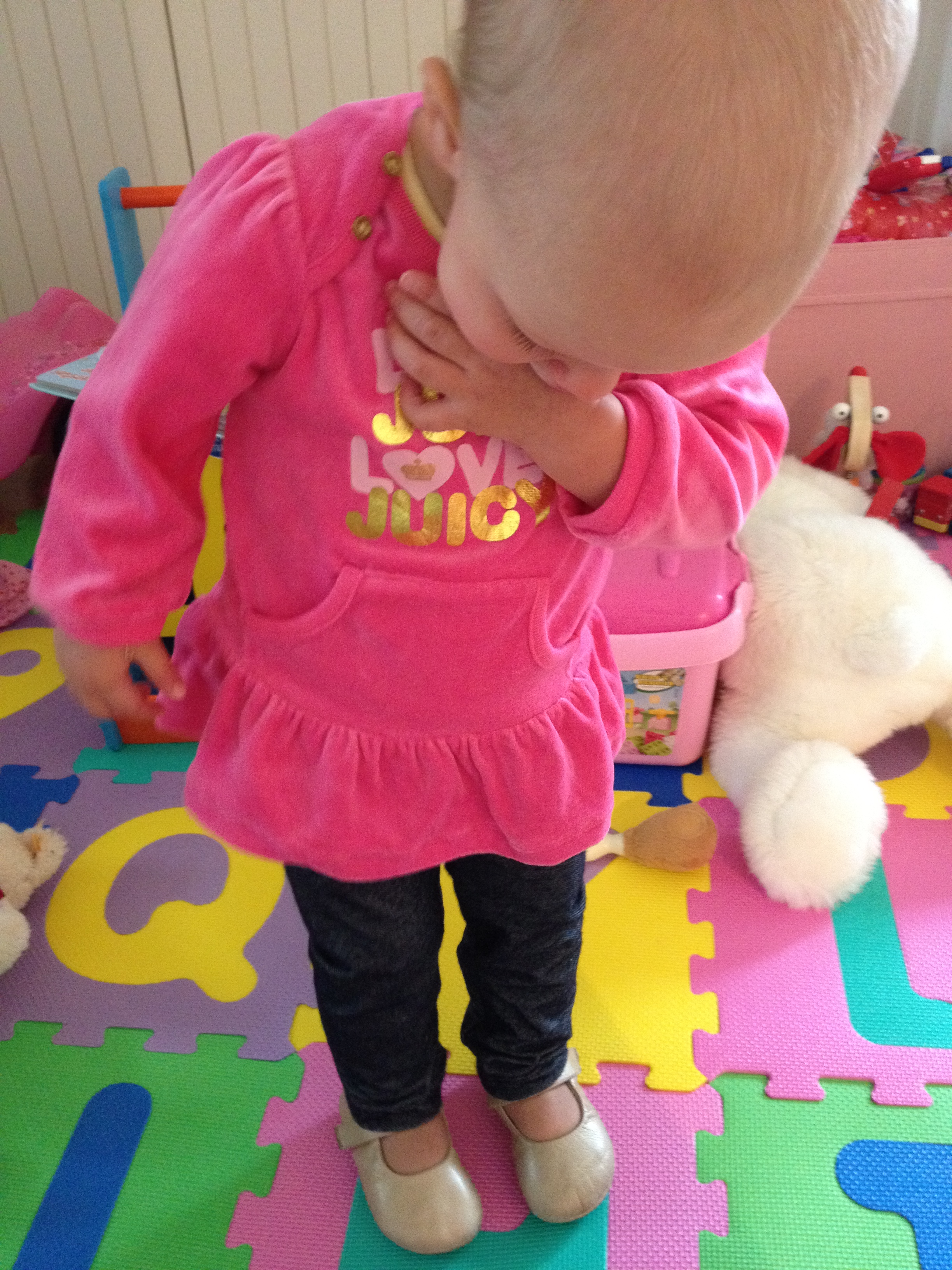 Since fall appeared so suddenly I chose today a stylish but super comfy outfit from Juicy Couture Baby. Besides the very relaxed Jeggins I'm wearing a happy pink velour sweater with neat gold applications. Certainly it also has the cool Juicy Couture branding!
Perfect match are my gold Tip Toe Joey's!