Mom's challenges: Sweet sleep-in helper – iPhone App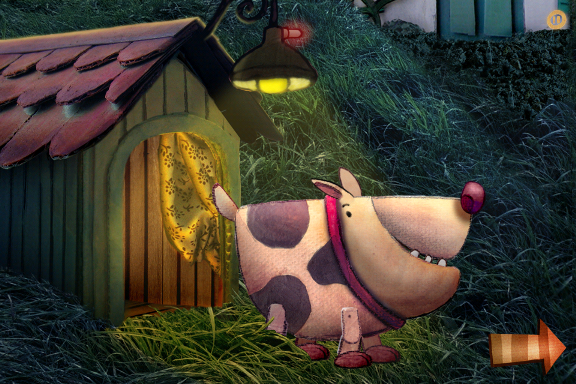 Recently I had to subject my momy-dom to a reality check and honestly decided to throw some of my well-meant education intentions over board. And see – it worked as well and my child was happy.
What had happened?
After a day of literally rescueing the world, where the morning was packed with appointments in the office and the afternoon with kids action programm parallel to that "little household" it was time to take Pippa to bed.
Yes, normally we read now one Good-Night Story in the evenings before going to bed, but that evening my dear child wanted one book – and another one – and another one.
When still pregnant and wearing the pink "education glasses" I sworte to myself I will read to my child every evening and sing her to sleep.
Honestly, that day has again shown me my limits and I could have gone to bed as well. Then I remembered the good-night sleep-in app for the iPhone which friends of mine as flightattendants use when they are too jetlagged to sleep in.
The App is called "Gute Nacht" or "Good Night"**, composed and designed by Heidi Wittlinger and published by goodbeans Apps in Berlin. Cutely the very calm and sonorous voice of Dieter Moor tells the instructions:
We now take all animals of the farm to bed.
I especially like about this app that it is so quiet and actually nothing much is happening but still offers some nice actions for kids (as well as for adults): You have to visit all animals on the farm that are still awake, cuddle them, switch off the light and tell them GOOD NIGHT.
Dieter Moor's voice is getting you so lovely sleepy that I myself almost fall asleep. I can definitely understand my jetlagged flight attendants use this app as their secret weapon to fall asleep  🙂
Yes, I still think reading stories to my child myself is much nicer and more educational. But I am honest – my mommy enery-batteries also just have a certain capacity and sometimes they are really empty. And exactly for those situations, this APP is the perfect solution as it is educational, not exciting but mommy-relieving. Is there anything better?
Be honest, you surely have a secret weapon for bed times as well?
Do you share it with us? Then write it in the comment below!
**(available in the Apple iTunes App Store)