Label Lovely: The perfect wedding dress by Marie-Chantal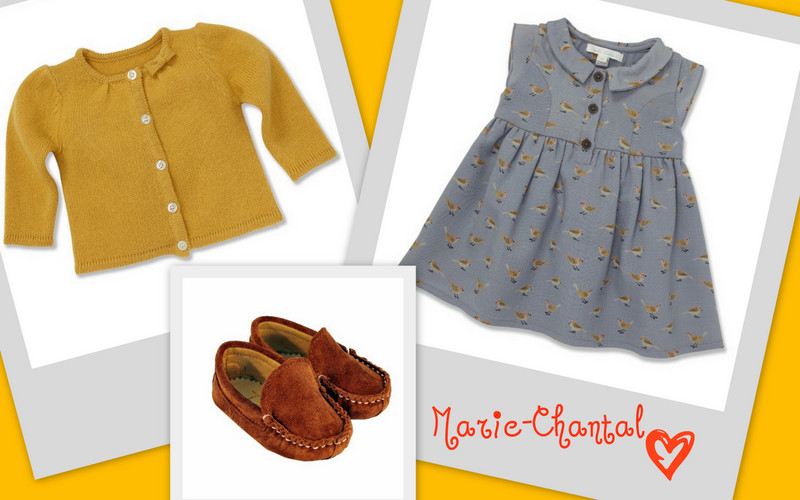 What to wear on a wedding?! It is – no one can deny this – not one of the easier questions in the world. Which colour should I wear? Does it have to be a dress, a skirt or even pants? Well, let´s face it: It´s hard to know what to do. Especially when there is also a little girl to dress. A little girl, that definitely already has her own taste. Grubing around a little bit, we found the perfect wedding dress for kids.
Designer Marie-Chantal is our woman. She makes gorgeous fashion for kids that is not only beautiful but also childfriendly. No wonder, after all she is a mother herself – a real working mum that balances her company and five (!) children.
We chose a pretty dress with bird imprint in a light blue and a yellow cardigan and combine it with brown moccasins by Dolly by Le Petit Tom.
This outfit is perfect – even Harper Beckham, daughter of designer Viktoria Beckham loves Marie-Chantal. She has got taste, we must say!