Fashion Friday: Let it rain!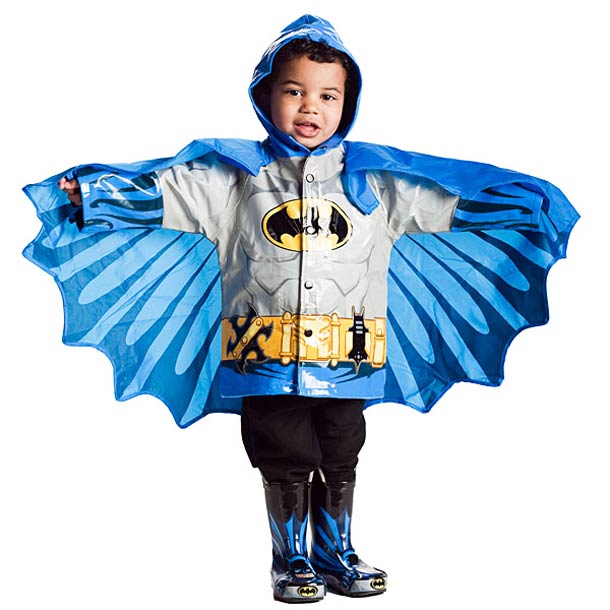 Yes, we know: You have been waiting for the weekend all week long, planning bike-trips and hiking tours with the whole family. And now it started to rain and no one can tell when it is going to stop. You prefer to stay inside, on the cosy couch. No way!  With these cute cagouls you and the children will definitely have fun on the playground – with or without rain.
And the best thing: Daddy likes the Batman-coat so much, that he enters the playground voluntarily. Meanwhile Mum can stay inside and read the new book she just bought. The Cape is from Western Chief and you can get it here
And for those who prefer the classy way, we discovered this model by Fendi kids. And the girls? Flower-Power by Oilily will fit very well.
Don´t forget the wellies and have fun!